The most difficult part is to choose what project to want to participate in. To ease the selection process, you can have in mind that all our projects are good projects and you will get a once in a lifetime experience! In this description below you can follow the process, step by step, from selection of the project to the arrival and introduction on site.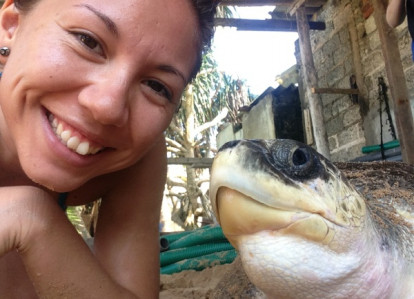 Find your journey – There are generally 2 main categories on our projects – Social projects and Animal projects, and you can choose what you are most interested in. We have projects all around the world, and you must consider where you would like to go. Start by looking at our website on the different continents and countries to see what projects we offer at your desired destination. When you have decided on one or several projects you need to think about when and for how long you want to participate. Most of our projects have 2 starting dates each month and you stay minimum 1 week and maximum 6 months.
When you know where, when and for how long you are going, it´s time to apply on our website. You will then receive a confirmation by email with an application fee that you need pay within 7 days to reserve a spot at the project. The application fee is 200 EUR, which is later deducted from your final invoice.
In the next step you fill out the application form, apply for visa and prepare vaccinations if necessary. You can also choose if you want us to give you a suggestion of a suitable flight with high flexibility, customized after your start at the project, or if you want to look for your own flight ticket.
Approximately 2-3 months before your departure you will get all information needed for your volunteering, along with the final invoice. We are here all the time to help you prepare your trip and to answer any questions you may have.
You will be picked up at the airport by staff from our local partner whom will take you to the project and your accommodation. When you arrive to the project you will meet other volunteers and your contact person, and get an introduction to the country, the culture as well as the project before you start to work.