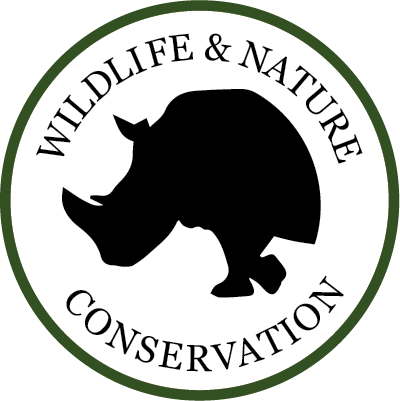 SOUTH AFRICA, AFRICA
Kevin Richardson Wildlife Sanctuary
for Lions
At the Dinokeng Wildlife Sanctuary in the South African province of Gauteng, you as a volunteer can learn more about the king of the savannah. You will also get to volunteer side by side with "the man who talks to lions" – Kevin Richardson. Here you will meet people who have dedicated their lives to wildlife conservation. This is a perfect project for volunteers with a genuine interest in endangered animals, and who want to be involved in preserving South Africa's fantastic nature and wildlife.

To participate in this project you must be 18 years of age, have good physical health, and be able stay for at least two weeks.
Project mission
Due to previous exploitation, such as agriculture of large parts of the area, the animal population has decreased drastically. The project works to increase the number of animals in the area and to reintroduce and recreate the bush with native plants and trees. The reserve is still under construction, after an extensive relocation of animals and change of area.
The reserve is the first in the area with free-roaming Big 5 – lions, African buffalo, rhinos, elephants and leopards. Here is also a farm for the animals that can not roam free, and the organization is very proud to be able to give these animals the best conditions and care to ensure that they have a rich and full life.
Volunteer work
The Dinokeng reserve is an 18,000 hectare area with varying bush terrain where the animals can stay in their natural environment. It is an important project both for the animals on the reserve, as well as for the locals and the area. You must be prepared for the fact that it is often heavy, hot and physically demanding work. Spending time with the animals is only a small part of the the project, and there is a lot of practical work that needs to be done. You don't need to have any previous knowledge, but you must have an interest for animals and nature, and love to work outdoors.
Examples of volunteer activities:
Maintenance of the park area, such as cleaning and feeding the animals
Anti-poaching bush walks
Observe the lions in their migration and territory marking
Help removing sly and foreign plants in the bush and similar practical work
Patrol the bush to look for snares
Collect data on how the animals move, and their social behaviour
Prepare food for the lions; cut meat, or prepare milk for the lion cubs
Clean enclosures and help with the expansion of existing buildings and fences
Working hours are between 07:30 am to 4:30 pm, but may vary slightly depending on the project's needs. On your first day you will receive a schedule of your time on the project. You are free one day a week, and the free day is scheduled a little differently from week to week depending on needs and tasks on the reserve.
Flight
Flight tickets are not included in the price for our volunteer program.
Your final destination is O.R Thambo International Airport, Johannesburg with booked arrival Monday, preferably before 12:00 am, when your volunteer weeks start and the return ticket should be booked to Monday when your volunteer weeks are completed.
NOTE! It's important that you let us know your travel itinerary before your departure.
Transfer
Transfer from and to the airport is included in the price of the trip. On arrival go to the South Africa Tourism Information Desk, where staff from the project will meet you. If several volunteers arrive at the airport at different times during the day, a certain time is determined for you to go to the project together. You will receive information about this a few days before your departure.
On your way home, you will be dropped off at the airport on the Monday after your 14 or 28 day volunteer period is completed, along with other volunteers returning home the same day.
Book your trip
To book your trip, click on the orange "Book Now" button. You can also start your booking by selecting a start date, marked green, in the calendar. Book via phone on +46 823 9300 or via email at info@theperfectworldtravel.com.
Registration fee
Once you have booked your trip, you will receive a confirmation email from us including an invoice for the registration fee of £200 (or other preferred currency). When you have paid in the registration fee and it has been registered with us, you are formally registered.
NOTE! The registration fee is included in the total price of your trip, which means it will be deducted from your final invoice.
Preparatory Information
Well in advance of your planned departure, we'll send you preparatory information, including more detailed information about the project, work schedules, activities and a packing list etc.
Lodging, meals and leisure
LODGING
Your volunteer lodging is some distance from the reserve. You live with other volunteers and the accommodation is equipped with beds, separate shower and toilets. You have access to a kitchen with a refrigerator, and you'll be able visit the city every week to buy groceries.
At the volunteer lodging there are a TV, DVD player, library, swimming pool, and safes for storage of valuables.
MEALS
3 meals are included in the price of the trip. You cook and eat breakfast together in the camp, but you prepare lunch yourself and bring it with you to eat during the day on the reserve. In the evening you cook dinner and eat together in the camp.
WI-FI / INTERNET
The camp has internet access, provided there is enough electricity. TIP! You can buy a local SIM card at the airport when you arrive to be able to be online via 3G, when signal is available

LEISURE
During your free time you can explore the surroundings outside the reserve, or just stay and relax. If you choose to stay at the camp there are several interesting activities to do, such as bird watching.
Application form
When you have booked your volunteer program with us, we will send you an application form (together with the registration fee). Fill out the application form and return it to us, we will then forward it to the projekt as basis for your volunteer placement.
Insurance
LIABILITY INSURANCE
Liability insurance is included in the price of your volunteer trip. Liability insurance applies to occasions when you as a private person are required to pay damages for having unintentionally damaged someone or someone's property.
TRAVEL INSURANCE
You, yourself are responsible to ensure that your insurance cover covers illness, injury and theft while you travel and work as a volunteer.
Visa
You, yourself are responsible for applying for and acquiring the required visa for entering the country of your destination. Different visa rules may apply depending on your nationality. Visit the embassy web page for the country of your destination, to find out the accurate visa terms between your resident country and the country where you are travelling.
Vaccinations
Remember to get vaccinated about a month before your departure. Check with your lokal vaccination center or doctor what vaccinations you need for your travels. We always recommend that you have adequate protection against Hepatitis A and B, Tetanus and Cholera, regardless of destination.
Remember! Circumstances can change rapidly, and epidemics can break out. You are responsible for keeping yourself informed, and also for which vaccination protection you choose.
Pictures from the project