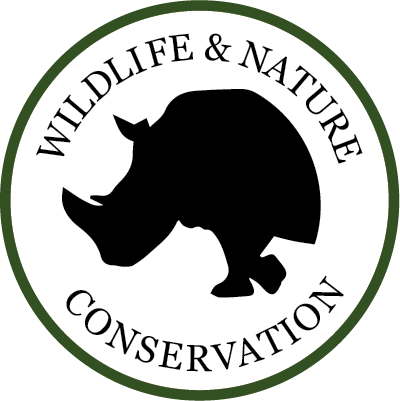 INDONESIA, SOUTHEAST ASIA
Rescue Centers for wild animals affected by illegal trade in exotic animals
Wake up to the sound of the waves crashing against the beach. Sulawesi is one of the world's largest islands and located in the northern part of the island you'll find the rescue and rehabilitation center for wild animals. At the center, you'll get the opportunity to participate in the work against the illegal trade in exotic animals, which has its junction in the area. You help with everything from rehabilitation, maintenance animal enclosures, to feeding the wild animals. The center is home to over 150 birds, 50 different primates such as Orangutans, Gibbons and Macaques along with Malay Bears, Leopards, Crocodiles and Deers.
Project mission
The Rescue and Rehabilitation Center works to prevent the cross-border illegal trade in wildlife.
The project also aims to rehabilitate wild animals in order to return them to the wild or to offer them a as natural habitat as possible.
Volunteer work
Many of the animals that arrive at the center are stressed and neglected. They need careful rehabilitation and veterinary care to regain their health. Orangutans, Malaysian Sun Bears and Gibbon Monkeys are some of the most endangered mammals, but the center also houses Cockatoos, Hornbills, Bird-of-paradise, Turtles and other reptiles rescued from further smuggling.
You work five and a half days a week, between 6:00 am and 4:00 pm. The work at the center is heavy but very rewarding and appreciated.
Examples of volunteer activities:
Provide the animals with fresh drinking water
Clean animal enclosures
Build and/or renovate fences and other on the center's area
Collect grass, seeds or leaves for the animals
Prepare food and feed the animals
Help stimulate the animals to prevent them from becoming apathetic in their enclosures
Flight
Flight tickets are not included in the price for our volunteer program.
Your final destination is Manado Sam Ratulangi International Airport (MDC) with booked arrival Monday, before 6:00 pm, the same day as your volunteer weeks starts. If you arrive after 6:00 pm you'll have to spend the night by the airport. Your return ticket should be booked to Monday when your volunteer weeks are completed.
NOTE! It's important that you let us know your travel itinerary before your departure.
Transfer & Orientation
You'll be picked up at the airport by staff from the project. From the airport you'll then travel about 1 hour to the project, located in northern Sulawesi. Transfer back to the airport, when your volunteer weeks are completed, you'll be responsible for yourself.
Your volunteer weeks start with an introduction which prepares you for your time on the project.
Book your trip
To book your trip, click on the orange "Book Now" button. You can also start your booking by selecting a start date, marked green, in the calendar. Book via phone on +46 823 9300 or via email at info@theperfectworldtravel.com.
Registration fee
Once you have booked your trip, you will receive a confirmation email from us including an invoice for the registration fee of £200 (or other preferred currency). When you have paid in the registration fee and it has been registered with us, you are formally registered.
NOTE! The registration fee is included in the total price of your trip, which means it will be deducted from your final invoice.
Preparatory Information
Well in advance of your planned departure we'll send you preparatory information, including more detailed information about the project, work schedules, activities and a packing list etc.
Lodging, meals and leisure
LODGING
You live at a volunteer center located along a vast beach with black volcanic sand. Here you live with volunteers from different parts of the world, usually about 10 volunteers, but the center has the capacity to welcome 20 volunteers at the same time.The rooms are large and divided between female and male dormitories, with room for 8–12 people per room. You can also borrow bed linen during your stay. The volunteer center has a large balcony where you can relax, watch the sunset or look for deer and cassowaries in the enclosures below. The center has shared kitchen, laundry room and living room with TV and various games.
MEALS
Three meals a day are included in the price of the trip. For breakfast, lunch and dinner, well-prepared Indonesian dishes are prepared by a local chef. Only vegetarian food is served, but fish and egg dishes are regularly added.
WI-FI / INTERNET
There is a wireless network at the volunteer center. The network doesn't have a very high capacity, and to be available everyone it's recommended that you go to an internet café if you want to be connected for longer periods of time. There is an internet café about 10 minutes from the center. TIP! You can buy a local SIM card at the airport when you arrive to be able to be online via 3G, when signal is available.
LEISURE
In your free time you can explore the surroundings or just take it easy. You can take a taxi to Manado, with over half a million inhabitants, where there is a large selection of restaurants, shopping malls and cinemas. The local village is also worth a visit with its curious villagers who like to practice their English. At the center you can also book various excursions to discover the beautiful island. You can visit the surrounding national parks, try volcano hiking or snorkeling and diving experiences.
One day a week, you can follow along the center's weekly shopping, to buy snacks and maybe check your email.
Application form
When you have booked your volunteer program with us, we will send you an application form (together with the registration fee). Fill out the application form and return it to us, we will then forward it to the projekt as basis for your volunteer placement.
Insurance
LIABILITY INSURANCE
Liability insurance is included in the price of your volunteer trip. Liability insurance applies to occasions when you as a private person are required to pay damages for having unintentionally damaged someone or someone's property.
TRAVEL INSURANCE
You, yourself are responsible to ensure that your insurance cover covers illness, injury and theft while you travel and work as a volunteer.
Visa
You, yourself are responsible for applying for and acquiring the required visa for entering the country of your destination. Different visa rules may apply depending on your nationality. Visit the embassy web page for the country of your destination, to find out the accurate visa terms between your resident country and the country where you are travelling.
Vaccinations
Remember to get vaccinated about a month before your departure. Check with your lokal vaccination center or doctor what vaccinations you need for your travels. We always recommend that you have adequate protection against Hepatitis A and B, Tetanus and Cholera, regardless of destination.
Remember! Circumstances can change rapidly, and epidemics can break out. You are responsible for keeping yourself informed, and also for which vaccination protection you choose.
Pictures from the project