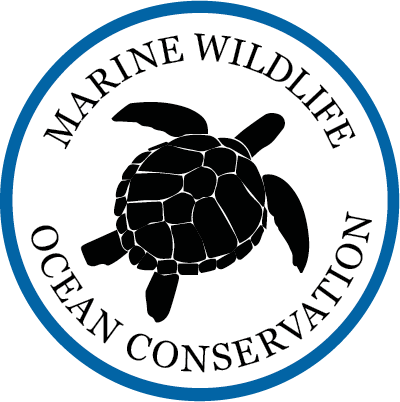 AUSTRALIA, OCEANIA
Diving Adventure and Marine Research on the Great Barrier Reef
The Great Barrier Reef, known as the world's eighth wonder, is 340,000 square kilometers in size and stretches for 2,000 kilometers along the coast of Queensland. The reef is the world's largest coral reef and home to thousands of marine animals, fish and plant species and 600 different species of coral. But due the increasingly widespread coral bleaching this fantastic marine landscape is in great danger. During a 12-day adventure you will be part of the research to preserve this enormously important ecosystem. This project combines diving (at least 17 dives) and marine conservation… So you will be both a diver and an environmentalist. The price of the trip includes a 5-day PADI diving course – Open Water (beginner) or Advanced Open Water.
Project mission
In this marine conservation project you, as a volunteer, will make a big difference by helping to protect the Great Barrier Reef. During your dives, you will gather valuable information about the reef's health, the reef's marine species and make observations. The information is reported directly to the organization "Eye on the Reef" which engages marine biologists, fishermen and guides who work to preserve the reef. The overall purpose of the project is to follow up on how this important natural heritage can best be protected in the future.
Volunteer work
During your time at the project, you will do at least 17 dives, and a 5-day PADI diving course is included. If you are a certified diver you can also participate in this project, experienced divers' start day 7, with 8–10 included dives.
The layout for your 12-day diving adventure and marine research can be found here…

Challenges: You must complete your diving certificate and will be expected to master your diving skills, learn how to make measurements underwater and follow instructions below the surface.
It is important to be a responsible diver to minimize the risk of accidents. Diving carries the risk of toxic stings or bites, ear problems and diving disease.
Flight
Flight tickets are not included in the price for our volunteer program.
Your final destination is Cairns with booked arrival Thursday as your volunteer weeks start and return ticket should be booked to Tuesday when your volunteer weeks are completed.
NOTE! It's important that you let us know your travel itinerary before your departure.
Transfer
You are responsible for the transfer from Cairns Airport to the Centre of Cairns on arrival, and back again before your return trip.
Book your trip
To book your trip, click on the orange "Book Now" button. You can also start your booking by selecting a start date, marked green, in the calendar. Book via phone on +46 823 9300 or via email at info@theperfectworldtravel.com.
Registration fee
Once you have booked your trip, you will receive a confirmation email from us including an invoice for the registration fee of £200 (or other preferred currency). When you have paid the registration fee and it has been registered with us, you are formally registered.
NOTE! The registration fee is included in the total price of your trip, which means it will be deducted from your final invoice.
Preparatory Information
Well in advance of your planned departure we'll send you preparatory information, including more detailed information about the project, work schedules, activities and a packing list etc.
Lodging, meals and leisure
LODGING
7 nights' accommodation at a hostel in Cairns, and 4 nights on the boat out on the Great Barrier Reef, are included in the price of the trip.
MEALS
Breakfast and some lunches are included (vegan and vegetarian options are available). Dinner is not included, but in Cairns there are many restaurants where you can dine.
WI-FI / INTERNET
TIP! You can buy a local SIM card at the airport when you arrive to be able to be online via 3G, when signal is available.
LEISURE
There is plenty to see and do in this lively part of Australia, so please feel free to spend a few extra days exploring the surroundings on your own, before or after your volunteer weeks.
Cairns and its surrounding area has dive sites, Fitzroy Island National Park, kayaking, hiking, sailing, shopping, skydiving, hot springs, beaches, lakes, wildlife, nightclubs and award-winning restaurants and much more. Just outside Cairns are vast tropical rainforests rich of wildlife. Cairns is simply the best place to experience the tropical lifestyle.
Application form
When you have booked your volunteer program with us, we will send you an application form (together with the registration fee). Fill out the application form and return it to us, we will then forward it to the project as basis for your volunteer placement.
Insurance
LIABILITY INSURANCE
Liability insurance is included in the price of your volunteer trip. Liability insurance applies to occasions when you as a private person are required to pay damages for having unintentionally damaged someone or someone's property.
TRAVEL INSURANCE
You have sole responsibility to ensure that your insurance covers illness, injury and theft while you travel and work as a volunteer.
Visa
You have sole responsibility for applying for and acquiring the required visa for entering the country of your destination. Different visa rules may apply depending on your nationality. Visit the embassy web page for the country of your destination, to find out the accurate visa terms between your resident country and the country where you are travelling.
Vaccinations
Remember to get vaccinated about a month before your departure. Check with your local vaccination center or doctor which vaccinations you need for your travels. We always recommend that you have adequate protection against Hepatitis A and B, Tetanus and Cholera, regardless of destination.
Remember! Circumstances can change rapidly, and epidemics can break out. You are responsible for keeping yourself informed, and also for which vaccination protection you choose.
Pictures from the project