We work with projects where you  make a difference.  Whether you like to work with animals or people, we have the right project for you. We offer projects that are long-term. We want the world to be a better place for both animals and people, where it should be a connection and an understanding to take care of each other.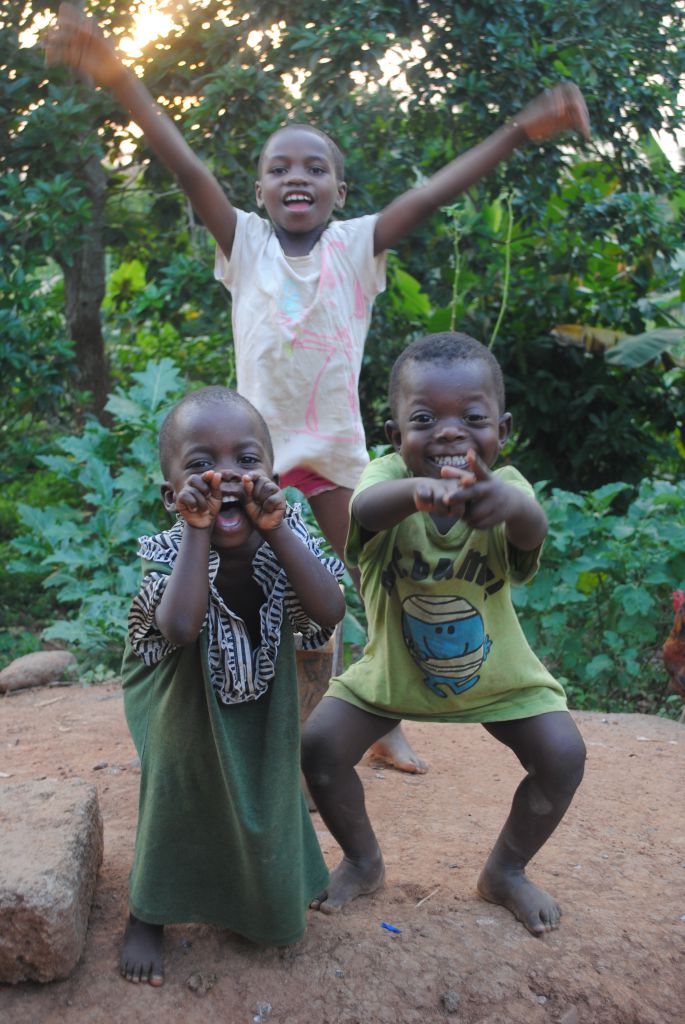 Social Projects- When working with children the idea isn't that you should be a permanent solution for the future of the children. There is permanent staff at the projects that stay long-term who take that role. Your part will be to support the project so the project can continue to exist. Many children come from bad environments so you will be their support to give them a better start in life.

Animal projects-We have many animal projects and in some cases you work with animals that have been hurt and beaten. Many of these animals will never be able to live in the wild. Instead they will get the best life and treatment they can get living on the projects.
Our other animal projects are about taking care of wild animals that live in reserves and need protection. They live in their natural environment, but because people want to earn money by killing many of these animals they need to be protected.
Animals are wild and can in many cases be dangerous. You will not come close to these animals. We don't work with projects where you can pet and cuddle with wild animals. This is not a natural behaviour. Animal projects where this is allowed are not good. By going to these kinds of projects you will be a part of animal abuse and tourism where you hurt the animals instead of helping them to get a better future.
Why should you travel with us?
Volunteer Travels is the largest and oldest organizer of volunteer travels in Scandinavia. We started in 2005 and have travels to 22 countries and over 80 projects!

We work only with volunteer trips.
All of us who work here have worked as volunteers and have a lot of travel experience. Therefore, we can give you personal service, advice, and we are more than happy to share our experiences.
We have worked with volunteer trips for 14 years, we have reliable local partners who have local knowledge and ensure that your effort is in demand!
We help you with everything from finding your project to flight ticket booking for you to really get going!
Since the beginning, with all many volunteers who have traveled with us, we help you to find the right project for you regardless of previous work experience or travel experience!
We are used to handle different situations that may arise during your trip and support you as a volunteer so that you get the most out of your time as a volunteer.
We have many satisfied volunteers and many loyal volunteers , for example, we have one volunteer who will soon go away on her seventh (!) Volunteer trip with us during 2016th.
All projects are carefully selected, they are long-term and sustainable and there is continuous follow-up to ensure that the project's objective.
We arrange that before your departure you come in contact with other volunteers who will travel to the same destination.
We are happy to provide contact information for recently returned volunteers who love to talk about their experiences.
During your trip, you have a local contact who you can reach 24/7.
On the spot as a volunteer, you have a emergency contact number to us at Volunteer Travels.
As a volunteer, you work with the local residents on your volunteer site. You live either in a volunteere house or with a host family on your destination. Through daily contact with colleagues, family members and friends you get closer to the local culture than you could ever imagine!
Our volunteer trips is about the change, both the people you meet and yourself will go through a change.
You can choose to combine freely between different projects and destinations. Design the itinerary that fits your dreams best! Ex. Travel around the world as a volunteer.
Learn a new language! To live in a family and working with local residents it is a perfect opportunity to learn a new language. Short courses are available at most of our destinations and there are courses in Spanish, French, Chinese and Portuguese.
On many of the projects there is included tours which you have the opportunity to take part in to discover the unique destination.
After a completed volunteer trip, you get a certificate that will strengthen your CV and is an important asset.
We support volunteers who continue to help / assist / develop the projects.
We who work at Volunteer Travels, volunteer in our free time to support projects here at home in Sweden and abroad.