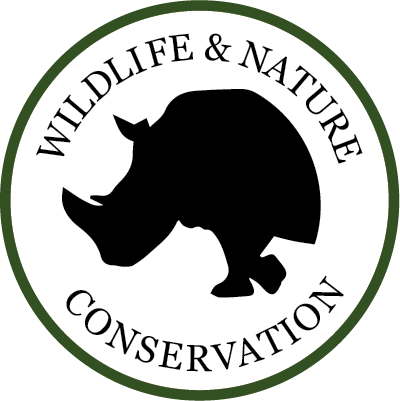 KENYA, AFRICA
Wildlife reserve with rhinos and chimpanzees in East Africa
This project is the largest black rhino sanctuary in East Africa, and also home to the world's last two northern white rhinos. The reserve is the only place in Kenya where you can get an opportunity to experience chimpanzees, as the project works with animals rescued from the black market. This project involves and engage locals living near the reserve, to train the next generation wildlife protectors. On this 36,000 hectare nature reserve with rhinos, you'll for two weeks be part of the work and life in East Africa, and experience how to take care of rescued animals, the dog of anti-poaching patrol and learn how to track wild animals.
Project mission
The aim of the project is to preserve animal species and increase the local population's understanding of the importance of animals. The project is refuge for animals in need, and a place of care for animals that have ended up in the wrong hands. Through education of locals and tourists, the project wants to create a sustainable future for animals and people in Kenya.
Volunteer work
Examples of volunteer activities:
Game drive
Care for the world's last two northern white rhinos
Observations, taking protocols and daily work
Tour and visits to the chimpanzees
Track and monitor black rhinos
Take care of the anti-poaching dogs
Lion tracking
Visit Mount Kenya Wildlife Orphanage
Engage local children in the environment and sustainability
Click on "More information" below for the day to day volunteer activities.
Flight
Flight tickets are not included in the price for our volunteer program.
Your final destination is Nairobi with booked arrival the same day as your volunteer weeks starts and return ticket should be booked to the day after (day 15) your two volunteer weeks are completed.
NOTE! It's important that you let us know your travel itinerary before your departure.
Transfer & Orientation
Transfer from the airport to the project site is not included in the price of the volunteer program.
Your first day will include a safety briefing, a tour and introduction to your two weeks at the reserve.
Preparatory Information
Well in advance of your planned departure we'll send you preparatory information, including more detailed information about the project, work schedules, activities and a packing list etc.
Book your trip
To book your trip, click on the orange "Book Now" button. You can also start your booking by selecting a start date, marked green, in the calendar. Book via phone on +46 823 9300 or via email at info@theperfectworldtravel.com.
Registration fee
Once you have booked your trip, you will receive a confirmation email from us including an invoice for the registration fee of £200 (or other preferred currency). When you have paid in the registration fee and it has been registered with us, you are formally registered.
NOTE! The registration fee is included in the total price of your trip, which means it will be deducted from your final invoice.
Lodging, meals and leisure
LODGING
You'll stay at what is called "The Stables", which was originally a stable but has now been converted into accommodations. Here you live in your own room with a single bed and simple furniture, alternatively in a double room with a travel companion. The rooms have a laundry basket and detergent. It is also possible to have your clothes washed by the staff on Saturdays and Wednesdays, which costs 500 ksh per laundry basket. Everyone share a bathroom.
Electricity is only available via a generator that is running Monday-Friday 7:00 am to 1:00 pm and 2:00 pm to 0:30 am, as well as Saturday and Sunday 7:00 am to 3:00 and 6:00 pm to 0:30 am. The electrical outlets are British.
MEALS
You'll be served three meals a day. Water is also available from a local spring, boiled to be drinkable. But you can also buy your own bottled water from the small shop at The Stables.
WI-FI / INTERNET
Wi-Fi is available on site while the generator is running. TIP! You can buy a local SIM card at the airport when you arrive to be able to be online via 3G, when signal is available.
LEISURE & TRANSPORT
When you aren't busy volunteering, you can explore the surroundings. All transportation on the reserve and to Nanyuki Town is free, so take the opportunity to discover this exciting city.
Application form
When you have booked your volunteer program with us, we will send you an application form (together with the registration fee). Fill out the application form and return it to us, we will then forward it to the projekt as basis for your volunteer placement.
Insurance
LIABILITY INSURANCE
Liability insurance is included in the price of your volunteer trip. Liability insurance applies to occasions when you as a private person are required to pay damages for having unintentionally damaged someone or someone's property.
TRAVEL INSURANCE
You, yourself are responsible to ensure that your insurance cover covers illness, injury and theft while you travel and work as a volunteer.
​Visa
You, yourself are responsible for applying for and acquiring the required visa for entering the country of your destination. Different visa rules may apply depending on your nationality. Visit the embassy web page for the country of your destination, to find out the accurate visa terms between your resident country and the country where you are travelling.
Vaccinations
Remember to get vaccinated about a month before your departure. Check with your lokal vaccination center or doctor what vaccinations you need for your travels. We always recommend that you have adequate protection against Hepatitis A and B, Tetanus and Cholera, regardless of destination.
Remember! Circumstances can change rapidly, and epidemics can break out. You are responsible for keeping yourself informed, and also for which vaccination protection you choose.
Pictures from the project