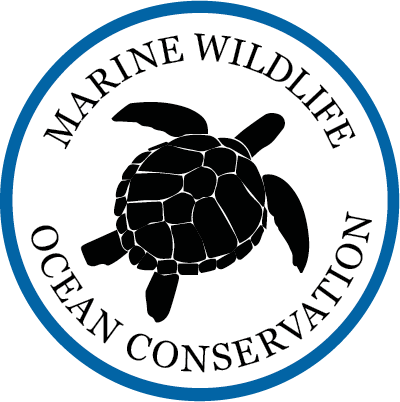 MOÇAMBIQUE, AFRICA
Whale sharks, diving and marine research in Tofo
On the south coast of Moçambique, just outside the town of Inhambane, lies the small idyllic fishing village of Tofo. Here you'll have the opportunity to participate in a marine biological research project with focus on the conservation of whale sharks. As a volunteer, you will study and monitor the living conditions of whale sharks – the world's largest fish species – and other marine animals, under the guidance of project researchers. You can expect excellent diving, snorkelling and beach experiences. At the same time you will learn a lot about marine research and contribute to an important project that protects marine life along the coast of Moçambique.

To carry out many of the activities in this project you need to be able to, or learn to, dive. Therefore, an international PADI Open Water or Advanced Open Water diving course is included in the cost of your trip, with the exception of the two-week option.
Project mission
The aim of the project is to increase knowledge about whale sharks and other marine animals. Overfishing is a major problem in the area. There are currently no regulations for fishermen, which means that most fish species along the coast are threatened with extinction. This project is a research project, but the aim is also to spread knowledge about marine wildlife to the local population, to increase the opportunity to preserve biodiversity.
Volunteer work
Observations and data collection via dives, sea safaris and beach walks along the coast at Tofo are performed under the guidance of project researchers. In addition to being able to SCUBA dive, you also need to be a skilled swimmer (be able to swim 200 meters without help) and have experience from snorkelling. Also, being able to hold your breath to dive during snorkelling is an advantage, but not a requirement. NOTE! You must be able to certify that you are completely healthy in order to participate in this project.
The project conducts several different types of research of different species. Some activities are carried out at certain times of the year, while others are carried out throughout the year:
Whale shark - June to October
Dolphins - all year round
Coral reefs and fish - all year round
Turtles - November to March
Seahorses - all year round
Humpback whales - June to October
Click on "More information" to find out more about the volunteer activities that each research period offers.
Flight
Flight tickets are not included in the price for our volunteer program.
Your final destination is Imhambane with booked arrival Monday the same day as your volunteer weeks start and return ticket should be booked to Monday when your volunteer weeks are completed.
NOTE! It's important that you let us know your travel itinerary before your departure.
Transfer & Orientation
You will be picked up and dropped off at the airport in Imhambane, by staff from the project.
Your stay on the research project begins with an introduction and presentation of the project and a tour of Tofo.
Diving course
After the orientation you'll participate in an "Open Water" diving course (PADI). If you already have a diving certificate, you have the opportunity to upgrade it with an "Advanced Open Water" course or start diving immediately, you decide on site. The entire first week is spent either taking a diving certificate or doing dives. Week two and thereafter are devoted to project activities.
Book your trip
To book your trip, click on the orange "Book Now" button. You can also start your booking by selecting a start date, marked green, in the calendar. Book via phone on +46 823 9300 or via email at info@theperfectworldtravel.com.
Registration fee
Once you have booked your trip, you will receive a confirmation email from us including an invoice for the registration fee of £200 (or other preferred currency). When you have paid in the registration fee and it has been registered with us, you are formally registered.
NOTE! The registration fee is included in the total price of your trip, which means it will be deducted from your final invoice.
Preparatory Information
Well in advance of your planned departure we'll send you preparatory information, including more detailed information about the project, work schedules, activities and a packing list etc.
Lodging, meals and leisure
LODGING
The lodging is located right on the beach on the outskirts of Tofo, overlooking Tofo Bay. As a volunteer, you will live in a volunteer cabin, where 2–6 volunteers share a bedroom. The rooms have mosquito nets, sheets and pillows. Electricity and running water are available. The lodging has a swimming pool and is located only 50 meters from the beach. In the nearby village of Tofo there are shops, some restaurants and organizers who arrange beach activities.
MEALS
Breakfast, lunch and dinner are served at the volunteer center. If you have food allergies, the project can arrange specialised meals. NOTE! It is important that you notify us of any food allergies well in advance of your planned arrival.
WI-FI / INTERNET
TIP! You can buy a local SIM card at the airport when you arrive to be able to be online via 3G, when signal is available.
LOCAL TRANSPORT
You can get around on your own with local buses. It takes about an hour to go to Inhambane by bus.
LEISURE
During your leisure time, you are free to explore the surroundings on your own. Tofo has beautiful grassy dunes, and you can sit back and enjoy a day at the beach. If you want to be more active, you can try surfing, deep-sea fishing, go quad biking or take a horseback ride along the paths through the dunes.
There are two beaches in the area. Tofo Beach which is the largest beach and Tofinho which is a bit calmer. Along the beach there is a small market and shops where you can buy fish and crafts.
You can also take a trip to Inhambane, which is about an hour away by local bus. Inhambane is a historic city and the second oldest city in Moçambique. Here you can explore the local market or stroll along the harbor.
Application form
When you have booked your volunteer program with us, we will send you an application form (together with the registration fee). Fill out the application form and return it to us, we will then forward it to the project as basis for your volunteer placement.
Insurance
LIABILITY INSURANCE
Liability insurance is included in the price of your volunteer trip. Liability insurance applies to occasions when you as a private person are required to pay damages for having unintentionally damaged someone or someone's property.
TRAVEL INSURANCE
You have sole responsibility to ensure that your insurance covers illness, injury and theft while you travel and work as a volunteer.
Visa
You have sole responsibility for applying for and acquiring the required visa for entering the country of your destination. Different visa rules may apply depending on your nationality. Visit the embassy web page for the country of your destination, to find out the accurate visa terms between your resident country and the country where you are travelling.
Vaccinations
Remember to get vaccinated about a month before your departure. Check with your local vaccination center or doctor which vaccinations you need for your travels. We always recommend that you have adequate protection against Hepatitis A and B, Tetanus and Cholera, regardless of destination.
Remember! Circumstances can change rapidly, and epidemics can break out. You are responsible for keeping yourself informed, and also for which vaccination protection you choose.
Pictures from the project