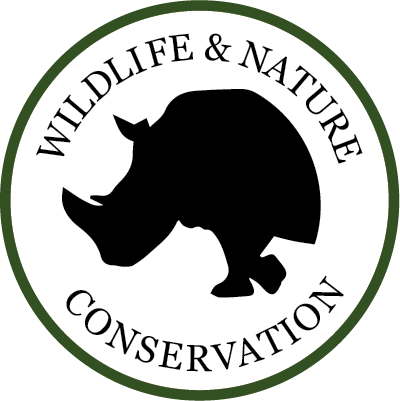 MOÇAMBIQUE, AFRICA
Horse Rescue Center with Horseback Safari South of Vilankulo
The rescue center for horses is located South of the town Vilankulo along the South coast of Mozambique. At this horse rescue center with horse safari, your role as a volunteer is to take care of the center's horses and horse safari guests. At the same time you get to experience Mozambique's fascinating culture. Here you get to experience a paradise-like area with clear blue water and white beaches. You are involved with the daily chores on the farm and spend time with the horses… a must for all horse lovers and travelers!
Project mission
Each horse at the rescue center has its own unique story. The majority of horses have been rescued from farms around Zimbabwe when political conflicts raged in the country in the early 2000s. The purpose of the project is to take care of the rescued horses, as well as to teach horse and riding skills.
Volunteer work
The horse center has a team of full-time stable attendants, so you as a volunteer will not work with any physically heavy tasks. During your volunteer weeks you will work with the center's horses and the horse safari guests and with riding lessons, and the other daily chores on the farm. It's good if you already have experience from riding, but you do not have to be a professional. Your duties will vary from day to day.
Examples of volunteer activities:
Assist and interact with the guests during horse safari rides.
Assist guests before and after riding lessons.
Assist in the work of training and exercising the horses.
Set the table and help prepare breakfast, lunch or dinner.
Join the center's staff when they are doing the shopping.
Visit the local university, to speak English with students who are studying to become teachers.
NOTE! As a volunteer, you will ride a lot at the horse center, and for the horses' well-being, the center has a weight limit for volunteer participants of a maximum of 85 kilos.
Flight
Flight tickets are not included in the price for our volunteer program.
Your final destination is Vilankulo with booked arrival Monday the same day as your volunteer weeks starts and return ticket should be booked to Monday when your volunteer weeks are completed.
NOTE! It's important that you let us know your travel itinerary before your departure.
Transfer 
You will be picked up and dropped off at the airport in Vilankulo, by staff from the project.
Book your trip
To book your trip, click on the orange "Book Now" button. You can also start your booking by selecting a start date, marked green, in the calendar. Book via phone on +46 823 9300 or via email at info@theperfectworldtravel.com.
Registration fee
Once you have booked your trip, you will receive a confirmation email from us including an invoice for the registration fee of £200 (or other preferred currency). When you have paid in the registration fee and it has been registered with us, you are formally registered.
NOTE! The registration fee is included in the total price of your trip, which means it will be deducted from your final invoice.
Preparatory Information
Well in advance of your planned departure we'll send you preparatory information, including more detailed information about the project, work schedules, activities and a packing list etc.
Lodging, meals and leisure
LODGING
The accommodation is within walking distance of the stables, and only a short drive from the town of Vilankulo. You share your room with other volunteers. Subject to availability, private rooms can be booked at an additional cost. By the accommodation there are toilets and hot water showers. Also available is laundry service, that you as a volunteer are free to use at no extra charge. Right next to the accommodation there is a holiday resort with pool, restaurant, bar and the fantastic ocean.
MEALS
3 meals a day are included in the price of the trip. Meals are traditionally English, and prepared by the center's chef.
WI-FI / INTERNET
Wifi is available at the bar and stables. The internet connection is good but can be a little slower than what we are used to at home. TIP! You can buy a local SIM card at the airport when you arrive to be able to be online via 3G, when signal is available.
LEISURE
During your leisure time, you are free to explore the surroundings on your own. A short drive from the accommodation is the town of Vilankulo, where there are internet cafes, ATMs, grocery stores, restaurants, bars and much more. Otherwise you can just relax and enjoy by the pool or stroll in the beautiful surroundings along the sea.
If you want to be more active, there are opportunities for canoeing, diving, and windsurfing.
Application form
When you have booked your volunteer program with us, we will send you an application form (together with the registration fee). Fill out the application form and return it to us, we will then forward it to the projekt as basis for your volunteer placement.
Insurance
LIABILITY INSURANCE
Liability insurance is included in the price of your volunteer trip. Liability insurance applies to occasions when you as a private person are required to pay damages for having unintentionally damaged someone or someone's property.
TRAVEL INSURANCE
You, yourself are responsible to ensure that your insurance cover covers illness, injury and theft while you travel and work as a volunteer.
Visa
You, yourself are responsible for applying for and acquiring the required visa for entering the country of your destination. Different visa rules may apply depending on your nationality. Visit the embassy web page for the country of your destination, to find out the accurate visa terms between your resident country and the country where you are travelling.
Vaccinations
Remember to get vaccinated about a month before your departure. Check with your lokal vaccination center or doctor what vaccinations you need for your travels. We always recommend that you have adequate protection against Hepatitis A and B, Tetanus and Cholera, regardless of destination.
Remember! Circumstances can change rapidly, and epidemics can break out. You are responsible for keeping yourself informed, and also for which vaccination protection you choose.
Pictures from the project