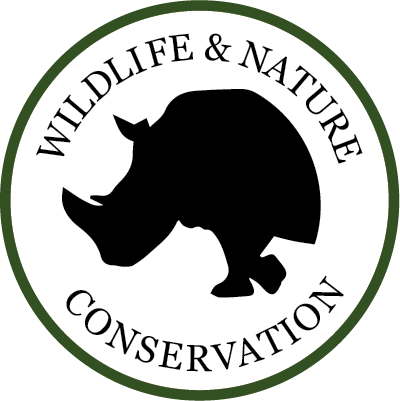 NAMIBIA, AFRICA
Rescue Center for Wild Animals
With Namibia's magnificent nature just around the corner, at this fantastic rescue project for wild animals, you get the opportunity to volunteer work with animal conservation. A unique project where you will thrive as a volunteer no matter what field of work you choose.
Project mission
The project is a rescue center for orphaned and injured wild animals. The center takes care of lions, leopards, cheetahs, wild dogs, desert lynx, baboons and ostriches as well as many farm animals such as sheep, goats, chickens and geese. Here, the animals are cared for with the goal of maintaining and developing the biological diversity in the area by reintroducing the wild animals to their natural habitat again.
Volunteer work
The project does not require any prior knowledge, you will receive guidance and training throughout your stay. The center wants you to have the opportunity to volunteer work closely and actively participate in the conservation of wild animals, and in a joyfull and educational way increase your knowledge of Africa's wildlife.
Examples of volunteer activities:
Prepare the animals' food and feed the animals
Maintain and clean enclosures
Take the baboons for walks
Dig ditches, clear roads, build water holes and sun protection for the animals
Stimulate "entertain" the animals
Repair and build new animal enclosures
Perform so-called game counts "count wild animals" from horseback (both for beginners and experienced riders)
Assist the caretakers with anesthetized animals, e.g. when fitting tracking necklace
If you are lucky, you can be given the opportunity to be part of when animals are released back into the wild. Sometimes the project makes a week-long excursion to one of the places around southern Namibia where wild animals are released.
Flight
Flight tickets are not included in the price for our volunteer program.
Your final destination is Windhoek with booked arrival Monday the same day as your volunteer weeks starts and return ticket should be booked to Monday when your volunteer weeks are completed.
NOTE! It's important that you let us know your travel itinerary before your departure.
Transfer & Orientation
Transfer from Windhoek Airport to the project and back again from the project to Windhoek Airport is included in the price of the trip.
When you are on site, staff on the project will show you around and give you an introduction to the work at the center. If you are several volunteers who arrive on the same day, the introduction takes place in group.
Book your trip
To book your trip, click on the orange "Book Now" button. You can also start your booking by selecting a start date, marked green, in the calendar. Book via phone on +46 823 9300 or via email at info@theperfectworldtravel.com.
Registration fee
Once you have booked your trip, you will receive a confirmation email from us including an invoice for the registration fee of £200 (or other preferred currency). When you have paid in the registration fee and it has been registered with us, you are formally registered.
NOTE! The registration fee is included in the total price of your trip, which means it will be deducted from your final invoice.
Preparatory Information
Well in advance of your planned departure we'll send you preparatory information, including more detailed information about the project, work schedules, activities and a packing list etc.
Lodging, meals and leisure
LODGING
There are two options of accommodation; shared room in a cabin with up to three people (same sex), or large tents with a living room and bedroom shared by two volunteers (same sex or couple). The rooms are simple but the beds are comfortable and linen is provided. Showers and toilets are shared. Hot water is supplied by solar energy, which can lead to limited availability. Electrical outlets are available in all common areas (South African outlets). A swimming pool is available, to enjoy during the hottest hours of the day.
MEALS
Three meals a day are included, and the volunteers together cook all the meals. On weekends, the project often arranges a braai (barbeque). You have access to tea and coffee during the day, other drinks and snacks are available for purchased.
WI-FI / INTERNET
Internet is not available. There are internet cafés in Windhoek. TIP! You can buy a local SIM card at the airport when you arrive to be able to be online via 3G, when signal is available.
TRANSPORT
Do you want to make an excursion or go to Windhoek for e.g. shopping or visiting an internet café, the project staff can help you arrange transport.
LEISURE
When you have leisure time, you can take the opportunity to just relax and enjoy the beautiful surroundings. Why not take a cooling dip in the pool, read a good book or hang out with your volunteer friends. You can also go to Windhoek to shop or visit an internet café.
The staff at the center can also help you book various activities and excursions. For example, you can visit the stunning dunes and desolate plains of Sossussvlei and the Namib Desert (3 day trip), or the Skeleton Coast, the coastal town of Swakopmund and the bush plains of the Etosha National Park.
Application form
When you have booked your volunteer program with us, we will send you an application form (together with the registration fee). Fill out the application form and return it to us, we will then forward it to the projekt as basis for your volunteer placement.
Insurance
LIABILITY INSURANCE
Liability insurance is included in the price of your volunteer trip. Liability insurance applies to occasions when you as a private person are required to pay damages for having unintentionally damaged someone or someone's property.
TRAVEL INSURANCE
You, yourself are responsible to ensure that your insurance cover covers illness, injury and theft while you travel and work as a volunteer.
Visa
You, yourself are responsible for applying for and acquiring the required visa for entering the country of your destination. Different visa rules may apply depending on your nationality. Visit the embassy web page for the country of your destination, to find out the accurate visa terms between your resident country and the country where you are travelling.
Vaccinations
Remember to get vaccinated about a month before your departure. Check with your lokal vaccination center or doctor what vaccinations you need for your travels. We always recommend that you have adequate protection against Hepatitis A and B, Tetanus and Cholera, regardless of destination.
Remember! Circumstances can change rapidly, and epidemics can break out. You are responsible for keeping yourself informed, and also for which vaccination protection you choose.
Pictures from the project