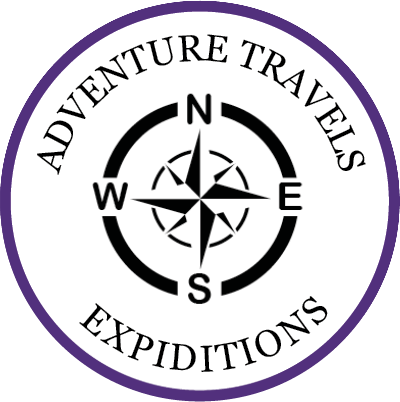 SOUTH AFRICA, AFRICA
14 days on Big 5 Reserve at the border to
the Kruger Park
South Africa has a fantastic wildlife and the nature is magnificent and full of contrasts. Many wild animals in South Africa are severely endangered as a result of poaching and trophy hunting. Which has devastating consequences for biodiversity in South Africa. The Big 5 Reserve is located right on the border of the famous Kruger Park. Here, as a volunteer during your 2-week stay in the African bush, you will experience the fantastic "Big 5" – leopard, lion, elephant, rhino and African buffalo – and a lot of other wild animals. You learn all about Africa's wildlife, and are involved in the daily work of the nature reserve camp. An adventure for life, where you as a volunteer get the chance to experience the Big 5… for real!
Project mission
The nature reserve has a mission of creating and ensuring a natural habitat for the wild animals on the reserve.
The project focuses on teaching about the wild animals and the nature they depend on, which takes place in seminar form. You'll also learn about the importance of a sustainable and ecological environment, and how to practice it in South Africa.
Volunteer work
The project is planned for 2-week stays of volunteer work, if you want to stay longer, we can of course arrange that. You'll get a holistic experience of the African bush and an unforgettable adventure!
Examples of volunteer activities:
Bush walks, with observations of droppings, animal tracks and various plants
Lessons in nature conservation, ecology and animal species behaviours
Clearing and other physical work out in the bush
Open jeep tours of the reserve to study animals and nature
Three days in the world-famous Kruger Park
A full day excursion with hiking and boating at Blyde Canyon
Night excursions and overnight stay in the bush
Lectures and seminars
Working with children and nature at the Nourish Community Center
Full day together with the "community dogs" and the organization HALO
Flight
Flight tickets are not included in the price for our volunteer program.
Your final destination is Hoedspruit Airport with booked arrival Monday when your volunteer weeks starts and return ticket should be booked to Monday, when your volunteer weeks are completed.
NOTE! It's important that you let us know your travel itinerary before your departure.
Transfer
Transfer from and to the airport is included in the price of the trip. You will be picked up at Hoedspruit Airport by staff from the project.
Orientation
When you arrive at the reserve, you will receive an introduction to the work on the reserve and what the park's activities consist of. On the project you will live close to wild animals, and a large part of the introduction will be about safety.
Book your trip
To book your trip, click on the orange "Book Now" button. You can also start your booking by selecting a start date, marked green, in the calendar. Book via phone on +46 823 9300 or via email at info@theperfectworldtravel.com.
Registration fee
Once you have booked your trip, you will receive a confirmation email from us including an invoice for the registration fee of £200 (or other preferred currency). When you have paid in the registration fee and it has been registered with us, you are formally registered.
NOTE! The registration fee is included in the total price of your trip, which means it will be deducted from your final invoice.
Preparatory Information
Well in advance of your planned departure we'll send you preparatory information, including more detailed information about the project, work schedules, activities and a packing list etc.
Lodging, meals and leisure
LODGING
The project's camp is located inside the nature reserve, just under 20 km north of Hoedspruit. In the camp you live either in traditional round stone houses, or in a caravan, 2–4 people live together. There is also a lookout tower where you can sleep in the open air, and two overnight stays out in the bush are included. Electricity and running water are available. Laundry service is included in the first two weeks, after which you can have your clothes washed for a small fee. You must bring your own towels, mosquito net and a sleeping bag for overnight stays in the bush. The camp also has classrooms and a small pool.
MEALS
Three cooked meals a day are included in the price of the trip. Breakfast and lunch are arranged by you, while dinner is prepared and eaten together.
WIFI / INTERNET
Internet is available and included in the price of the 2-week stay, if you stay longer you can continue to use the internet for a fee. TIP! You can buy a local SIM card at the airport when you arrive to be able to be online via 3G, when signal is available.
TRANSPORT
The project's camp is located in the wilderness where there is no public transport. Transports that take place in connection with your volunteer work or within the park is provided by the project, note that many of the roads can be small and bumby. Together with other volunteers, you'll also go to Hoedspruit for joint activities and shopping.
LEISURE
South Africa is known for its many different excursion destinations and there are a lot of attractions near the reserve to discover. It can also be nice to just take it easy and relax during your free time. A warm recommendation is to book a horseback ride in the bush, or any other excursion that the project organizes. Contact us for more info.
Application form
When you have booked your volunteer program with us, we will send you an application form (together with the registration fee). Fill out the application form and return it to us, we will then forward it to the projekt as basis for your volunteer placement.
Insurance
LIABILITY INSURANCE
Liability insurance is included in the price of your volunteer trip. Liability insurance applies to occasions when you as a private person are required to pay damages for having unintentionally damaged someone or someone's property.
TRAVEL INSURANCE
You, yourself are responsible to ensure that your insurance cover covers illness, injury and theft while you travel and work as a volunteer.
Visa
You, yourself are responsible for applying for and acquiring the required visa for entering the country of your destination. Different visa rules may apply depending on your nationality. Visit the embassy web page for the country of your destination, to find out the accurate visa terms between your resident country and the country where you are travelling.
Vaccinations
Remember to get vaccinated about a month before your departure. Check with your lokal vaccination center or doctor what vaccinations you need for your travels. We always recommend that you have adequate protection against Hepatitis A and B, Tetanus and Cholera, regardless of destination.
Remember! Circumstances can change rapidly, and epidemics can break out. You are responsible for keeping yourself informed, and also for which vaccination protection you choose.
Pictures from the project