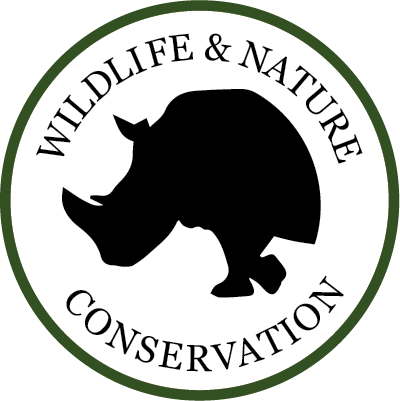 ZIMBABWE, AFRICA
Big 5 nature reserve at Victoria Falls
Experience a Big 5 reserve at the majestic Victoria Falls. At this conservation project, you are part of the work to maintain and manage a reserve with focus on protecting the endangered black rhino. As a volunteer, you will learn about the project's work to preserve the reserve through environmental awareness, research projects, sustainability projects and local development projects. Once a week you will also camp in the wilderness, cook over an open fire and spend the night in the middle of the wildlife. An adventure close to the African wildlife!
Project mission
The reserve is home to a great variety of wildlife, including the so-called "Big 5" – lion, leopard, elephant, rhino and buffalo – and serves as a protection and conservation area for the severely endangered black rhino.
The project includes five major focus areas for wildlife conservation:
Education – for volunteers but also for communities around the reserve.
Conservation management – an important part of any reserve.
Research projects – for increased knowledge and understanding of specific animals, and to assist with decisions and action plans.
Community development – recycling, education for children and more.
Sustainability – all facilities strive to be "eco-friendly" to minimize the environmental impact in the area.
Volunteer work
As a volunteer on the project, you get a unique opportunity for practical experience of preserving a nature reserve and get to assist with ongoing research at the reserve and its surroundings. You will also gain insight into and take part of conservation methods that are crucial success factors in the conservation of the game reserve and its ecosystem. Volunteers are expected to work 5 days a week between 7-9 hours a day.
Examples of volunteer activities:
Camp in the Wilderness and the Bush Walks
Remove alien plant species "clear weeds"
Check the soil for cultivation
Check and repair fences
Create, maintain and monitor water holes for the animals
Count, track and monitor the animals
Maintenance of roads and river crossings
General maintenance of the reserve and surrounding area
Flight
Flight tickets are not included in the price for our volunteer program.
Your final destination is Victoria Falls International Airport, with booked arrival on the Sunday the day before your volunteer weeks start, and return ticket should be booked to the Sunday after your volunteer weeks are completed.
NOTE! It's important that you let us know your travel itinerary before your departure.
Transfer
Upon arrival at Victoria Falls International Airport, you will be welcomed by an employee from the project in the arrival area, for transfer to the volunteer accommodation at the game reserve (15 minutes drive). When your volunteer weeks are over, a drive to the airport will be arranged for you by the project. NOTE! Transfer has a cost of 10 USD one way.
Orientation
Upon arrival at the accommodation, you will be shown around and introduced to the other volunteers on the project. The orientation at the volunteer accommodation is held by a team member from the project, and gives you a chance to meet the other volunteers and exchange contact information before weekend trips and socializing. Together you get an introduction with more information about the reserve.
Book your trip
To book your trip, click on the orange "Book Now" button. You can also start your booking by selecting a start date, marked green, in the calendar. Book via phone on +46 823 9300 or via email at info@theperfectworldtravel.com.
Registration fee
Once you have booked your trip, you will receive a confirmation email from us including an invoice for the registration fee of £200 (or other preferred currency). When you have paid in the registration fee and it has been registered with us, you are formally registered.
NOTE! The registration fee is included in the total price of your trip, which means it will be deducted from your final invoice.
Preparatory Information
Well in advance of your planned departure we'll send you preparatory information, including more detailed information about the project, work schedules, activities and a packing list etc.
Lodging, meals and leisure
LODGING
Volunteers live in single rooms on a private part of the reserve. The rooms are comfortable and each room is equipped with a single bed, ceiling fan, desk, a chair and storage shelves. The bathrooms are shared with up to four other same-sex volunteers, and offer Western toilets and hot showers. In addition to the sleeping areas, the facility also offers a common outdoor area with pool, barbecues and picnic tables where volunteers can socialize and enjoy meals.
The house has a 24-hour security guard, and there are safes in the staff office for small valuables. As the reserve is a "Big 5" area and it is not uncommon to see African wildlife right next to the accommodation, the property is protected by an electric fence and volunteers must ask permission before leaving the facility.
Staff who work on site clean the accommodation during the week, but you as a volunteer are also responsible for keeping the accommodation neat. Laundry service is offered once a week.
MEALS
Three meals a day are included with the exception of weekends when brunch and dinner are served. Fruit, bread and cereals are available at all times, snacks on weekends prepared by the chef on site. All meals are a mix of Western and traditional Zimbabwean dishes.
If you are allergic to something or have special dietary requirements, it's important that you notify us already at the time of your booking. Some meals can be packed and taken to eat out in the field. If you want to cook your own food you can buy ingredients from the supermarket, at your own expense.
WI-FI / INTERNET
The project is connected to the Internet via fiber. TIP! You can buy a local SIM card at the airport when you arrive to be able to be online via 3G, when signal is available.
TRANSPORT
The easiest way to get around Victoria Falls is by taxi, or the project's own vehicles. Volunteers travel to and from their work using the project's vehicles or walks, depending on the day's activity. In their free time, volunteers are referred to taxi transport. Taxi rides to Victoria Falls on weekends cost around USD 30.
LEISURE
On evenings and weekends you are free, and you have time for a dip in pool, or to explore the surroundings around and in Victoria Falls. There are many activities to experience, and if you want to book an activity the staff on site can give you information and help with booking. NOTE! The cost of these leisure activities is borne by you.
Examples of leisure activities at Victoria Falls:
Rafting, River-Boarding or boat cruising
Upper Zambezi Canoe Trails (Day Trips & Overnight Tours)
Livingstone Island tours
Micro flights (from Zambia)
Bungy jump or Zip-lining
Helicopter flight
Horseback riding or fishing safari
Day trips to Chobe National Park in Botswana
Steam locomotive or bike rides at Victoria Falls
Application form
When you have booked your volunteer program with us, we will send you an application form (together with the registration fee). Fill out the application form and return it to us, we will then forward it to the projekt as basis for your volunteer placement.
Insurance
LIABILITY INSURANCE
Liability insurance is included in the price of your volunteer trip. Liability insurance applies to occasions when you as a private person are required to pay damages for having unintentionally damaged someone or someone's property.
TRAVEL INSURANCE
You, yourself are responsible to ensure that your insurance cover covers illness, injury and theft while you travel and work as a volunteer.
Visa
You, yourself are responsible for applying for and acquiring the required visa for entering the country of your destination. Different visa rules may apply depending on your nationality. Visit the embassy web page for the country of your destination, to find out the accurate visa terms between your resident country and the country where you are travelling.
Vaccinations
Remember to get vaccinated about a month before your departure. Check with your lokal vaccination center or doctor what vaccinations you need for your travels. We always recommend that you have adequate protection against Hepatitis A and B, Tetanus and Cholera, regardless of destination.
Remember! Circumstances can change rapidly, and epidemics can break out. You are responsible for keeping yourself informed, and also for which vaccination protection you choose.
Pictures from the project