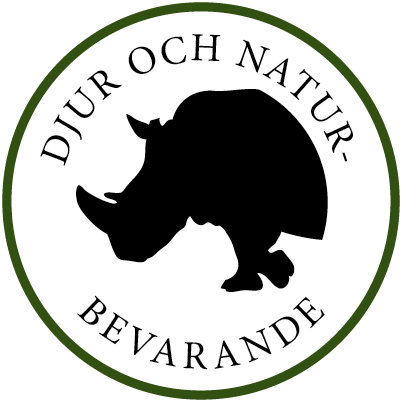 ZIMBABWE, AFRICA
Rhino Breeding Centre and Wildlife Conservation
Come along to the savannah of Zimbabwe and experience rhinos, elephants, zebras, antelopes and giraffes! Here you will be part of a project that works with rhino breeding. As a volunteer, you'll assist wildlife keepers and the anti-poaching team to protect and monitor wild rhinos in their natural habitat. The rhino is a severely endangered species today, and it's incredibly important to preserve the few individuals that remain. On this fantastic project, you'll also get the opportunity to work close to several of the savannah's other wild animals. We promise unforgettable meetings with both wildlife and incredible people.
Project mission
The project's aim is to protect and preserve wildlife with a focus on returning rhinos to their natural habitats in Zimbabwe. The organization also engages in educating the local people about the importance of preserving Zimbabwe's wildlife.
The rhino breeding project was started as early as 1972, with seven rhinos, who gave birth to fourteen calves, eleven of which were placed in a local national park. In 2007, a setback occurred at the project when four rhinos, including an unborn calf, were killed by poachers.
Today, the breeding program has eight black and three white rhinos. There is also a small herd of elephants, buffaloes, zebras, giraffes, wildebeest and various antelopes as well as a male lion and a crocodile on the reserve. The ongoing poaching around Africa has meant that these animals need to be constantly monitored by anti-poaching teams.
Volunteer work
Examples of volunteer activities:
Feed and walk with rhinos and elephants
Bush safari to study and monitor the reserve's wild animals
Clean the animal stalls (bomas)
Night safari and nature camping
Remove animal snares and prevent poaching
Gardening, tree planting and clearing of nonbelonging plant species in the bush
Maintenance of roads and equipment
Assist at the local school
Flight
Flight tickets are not included in the price for our volunteer program.
Your final destination is Harare International Airport with booked arrival Monday when your volunteer weeks starts and return ticket should be booked to Monday when your volunteer weeks are completed. Make sure to book your return trip so you have time for check-in and other things at the airport before your flight leaves, transfer from the project takes about 2 hours.
NOTE! It's important that you let us know your travel itinerary before your departure.
Transfer 
On the Monday when you arrive, the joint transfer departs at 3:00 pm from Harare airport to the project. If you arrive later then the departure of the joint transfer, you'll have to pay for transport to the project yourself (USD 100). Before returning home, the transfer from the project to Harare Airport departs at 8:00 am on Monday when your volunteer weeks are completed.
Book your trip
To book your trip, click on the orange "Book Now" button. You can also start your booking by selecting a start date, marked green, in the calendar. Book via phone on +46 823 9300 or via email at info@theperfectworldtravel.com.
Registration fee
Once you have booked your trip, you will receive a confirmation email from us including an invoice for the registration fee of £200 (or other preferred currency). When you have paid in the registration fee and it has been registered with us, you are formally registered.
NOTE! The registration fee is included in the total price of your trip, which means it will be deducted from your final invoice.
Preparatory Information
Well in advance of your planned departure, we'll send you preparatory information, including more detailed information about the project, work schedules, activities and a packing list etc.
Lodging, meals and leisure
LODGING
Your accommodation on the project is a large house with a thatched roof next to a large pond. The house accomodates up to 12 volunteers in shared rooms with comfortable single beds, sheets, pillows and mosquito nets. You share a shower and toilets with the other volunteers. Hot water is available. There are three more showers outdoors with solar panels which provide hot water if it has been a sunny day. Electricity is available inside, with electrical outlets (English plug) in the shared areas. The rooms and the house are cleaned every day, and it's possible to wash clothes when needed. Safes are also available.
MEALS
Three home cooked meals are included every day with the exception of Sundays, when you and your housemates are responsible for your own cooking with the ingredients available in the kitchen and kitchen garden. If you have food allergies or have special dietary requirements, it is important that you notify this already at the time of your booking. Drinking-water is pumped from a borehole and is clean and safe to drink.
WI-FI / INTERNET
Wi-fi is not available on the project. TIP! You can buy a local SIM card at the airport when you arrive to be able to be online via 3G, when signal is available.
TRANSPORT
The project is located on a remote nature reserve, which makes it difficult to travel in the area. Transports to and from all volunteer activities, as well as transfers to and from the project are included in your trip. Additional trips in Zimbabwe can be made by local buses, the on-site staff will assist you with this.
LEISURE
During your stay on the project, you have one and a half days off a week, when you can relax or participate in one of the many activities available on the project, such as fishing, canoeing, rifle training, camping, horse riding and hiking up Wedza Mountains. You also have access to a pool at your accommodation, where you can cool off after the day's work.
Trips to Harare can be arranged, where you can shop for souvenirs and gifts. You can also travel to visit the famous Victoria Falls, for a few days. The staff on the project are happy to help plan and book trips to the Victoria Falls before or after your stay on the project. NOTE! Costs for travels to Harare or Victoria Falls are payed by you.
Application form
When you have booked your volunteer program with us, we will send you an application form (together with the registration fee). Fill out the application form and return it to us so that we can then forward it to the project as the basis for your volunteer placement.
Insurance
LIABILITY INSURANCE
Liability insurance is included in the price of your volunteer trip. Liability insurance applies to occasions when you as a private person are required to pay damages for having unintentionally damaged someone or someone's property.
TRAVEL INSURANCE
You have sole responsibility to ensure that your insurance covers illness, injury and theft while you travel and work as a volunteer.
Visa
You have sole responsibility for applying for and acquiring the required visa for entering the country of your destination. Different visa rules may apply depending on your nationality. Visit the embassy web page for the country of your destination, to find out the accurate visa terms between your resident country and the country where you are travelling.
Vaccinations
Remember to get vaccinated about a month before your departure. Check with your local vaccination center or doctor which vaccinations you need for your travels. We always recommend that you have adequate protection against Hepatitis A and B, Tetanus and Cholera, regardless of destination.
Remember! Circumstances can change rapidly, and epidemics can break out. You are responsible for keeping yourself informed, and also for which vaccination protection you choose.
Pictures from the project