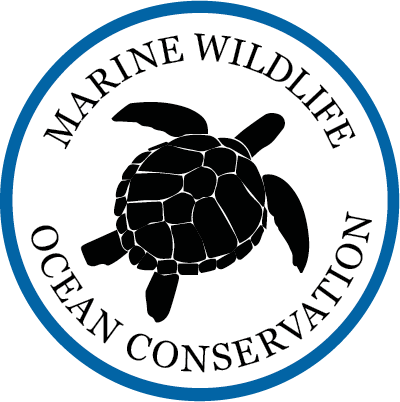 COSTA RICA, CENTRAL AMERICA
Sea Turtle Rescue and Conservation Centre
Imagine crossing a river with crocodiles and on the other side reaching an incredibly beautiful and basically untouched beach. This is where your volunteer accommodation is located. Here you'll live in absolutely fantastic environments surrounded by sea and jungle, with exuberant wildlife such as parrots, crocodiles, lizards and much more. On this science-based marine project, you as a volunteer will contribute to saving the sea turtles. The turtles are a fantastic prehistoric heritage and you can help increase their chances of survival. If you want to experience turtle hatching, this season runs from May to September. In other months, the project works with protection of the eggs and maintenance work of the project area.
Project mission
The project was started with the aim of protecting and rescuing sea turtles, their habitat and their nests along the Pacific Coast, against poaching, natural disasters and predators by placing artificial protection so-called "vivero". The project is a science-based activity for the conservation of these beautiful reptiles. The goal is to try to increase the turtle population and thereby increase the chances of their survival. The project was created with the mission of conserving the nature reserve, to protect sea turtles and the area's ecosystem.
Volunteer work
Your working day is between 6-10 hours, Monday to Saturday on the project site, a secluded beach separated from the mainland by a river. Your volunteer activities (below) will vary depending on the amount of sea turtles and the season, turtle hatching season stretches from May to September and breeding season January to May. The breeding season is in many ways a very important period, and volunteers are greatly needed. In addition to guarding the eggs, important maintenance, such as beach cleaning and renovation of the project area are also needed.
Examples of volunteer activities:
Participate in nightly beach patrols to protect sea turtles
Keep beaches clean around nesting zones
Identify and report turtle tracks on the beaches
Locate turtle nests
Count the number of eggs in each nest, and move eggs to a safer place
Monitor moved turtle nests, i.a. measure the temperature of the nests
Help with the release of small turtles before their first trip out sea
Take biometric measurements of turtles
Assist with maintenance work
The project group collects information about the sea turtles' nesting. The information is then available to the community as well as local and regional authorities, with the aim of increasing knowledge and awareness about the area's sea turtles.
Flight
Flight tickets are not included in the price for our volunteer program.
Your final destination is San José with booked arrival the Sunday before your volunteer weeks starts and return ticket should be booked to the Saturday when your volunteer weeks are completed.
NOTE! Keep in mind that it takes at least 5 hours to travel back to San Jose, and that you must need a margin for your flight departure. The alternative is that you pay for an overnight stay in San José on the evening before your departure, if you have booked your flight in the morning or midday. The staff on site can help you book an overnight stay. NOTE! On the way home, you will have to pay airport tax of around 29 US dollars.
NOTE! It's important that you let us know your travel itinerary before your departure.
Transfer
You'll be picked up at the airport in San José and as the project is located some distance from the capital, you will spend the first night at a Bed & Breakfast in San José (included in the price of the trip). Early morning the day on there you will take a bus to the project, takes about 5 hours. NOTE! You pay for the bus journey yourself, the same applies before the return journey when you take the bus back to San José. Once in the project site, you will be met at the bus station by staff from the project. You will find more information about this in your preparatory information.
Orientation
Your volunteer weeks begin with a shorter introduction. During the introduction, you will learn more about Costa Rica's culture and you will get more in - depth information about what it is like to work as a volunteer and about projects.
Book your trip
To book your trip, click on the orange "Book Now" button. You can also start your booking by selecting a start date, marked green, in the calendar. Book via phone on +46 823 9300 or via email at info@theperfectworldtravel.com.
Registration fee
Once you have booked your trip, you will receive a confirmation email from us including an invoice for the registration fee of £200 (or other preferred currency). When you have paid in the registration fee and it has been registered with us, you are formally registered.
NOTE! The registration fee is included in the total price of your trip, which means it will be deducted from your final invoice.
Preparatory Information
Well in advance of your planned departure we'll send you preparatory information, including more detailed information about the project, work schedules, activities and a packing list etc.
Lodging, meals and leisure
LODGING
You live in at the volunteer centre – a large house with dormitories with bunk beds. The house has no electricity, but running water and showers and a common area with kitchen. Prepare for a spartan lodging where you live environmentally friendly and close to nature.
MEALS
Breakfast, lunch and dinner are included. The food is typically Costa Rican, which means you will eat a lot of rice, beans and some type of meat as well as tropical fruits. NOTE! If you are vegetarian or have special dietary restrictions, it's important that you notify us well in advance of your departure. Vegetarian options and alternatives with fish are offered if you have announced in advance. Staff on the project arrange all meals for volunteers.
WI-FI / INTERNET
Internet isn't available at your accommodation. There is an internet café in the nearby town of Sámara. TIP!You can buy a local SIM card at the airport when you arrive to be able to be online via 3G, when signal is available.
LOCAL TRANSPORTATION
Costa Rica has a well-developed bus network and it's easy to get around on your own.
LEISURE

In your free time on weekdays, you can enjoy a life of peace and quiet, shielded from everyday stress and technology… reading a book, playing cards with other volunteers or why not try surfing?
On Sundays when you are free all day there is the opportunity to cross the river and go into the nearby town of Sámara, which offers a pleasant atmosphere with restaurants and other entertainment. The city also has supermarkets, public telephones, an internet café, a bank, a health clinic and laundry facilities.
The area has large mangrove swamps, with several types of birds and mammals such as sloths and monkeys, as well as reptiles such as iguanas, lizards and crocodiles. Nearby you'll also national parks with jungle, sandy beaches and exuberant wildlife. The bus network is well developed and you can easily get around the whole of Costa Rica.
Application form
When you have booked your volunteer program with us, we will send you an application form (together with the registration fee). Fill out the application form and return it to us, we will then forward it to the projekt as basis for your volunteer placement.
Insurance
LIABILITY INSURANCE
Liability insurance is included in the price of your volunteer trip. Liability insurance applies to occasions when you as a private person are required to pay damages for having unintentionally damaged someone or someone's property.
TRAVEL INSURANCE
You, yourself are responsible to ensure that your insurance cover covers illness, injury and theft while you travel and work as a voluntee
​Visa
You, yourself are responsible for applying for and acquiring the required visa for entering the country of your destination. Different visa rules may apply depending on your nationality. Visit the embassy web page for the country of your destination, to find out the accurate visa terms between your resident country and the country where you are travelling.
Vaccinations
Remember to get vaccinated about a month before your departure. Check with your lokal vaccination center or doctor what vaccinations you need for your travels. We always recommend that you have adequate protection against Hepatitis A and B, Tetanus and Cholera, regardless of destination.
Remember! Circumstances can change rapidly, and epidemics can break out. You are responsible for keeping yourself informed, and also for which vaccination protection you choose.
Pictures from the project