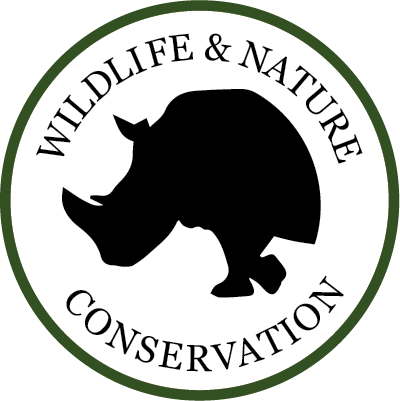 ECUADOR, SOUTH AMERICA
Wildlife Conservation on the Galapagos
Is traveling to the exotic Galapagos on your "bucket list"? With this volunteer program you have the opportunity to discover these unique islands, and at the same time making a difference for animals, nature and the people living on the islands. You'll visit the islands of San Cristobal, Santa Cruz and Isabela, and get the chance to volunteer work on wildlife conservation projects, enjoy beautiful sandy beaches and experience all that the islands have to offer!
Project mission
The organization that runs the project has been in site for over 20 years. The aim of the project is to preserve the unique wildlife of the Galapagos Islands. The project also works to increase the standard of living of the local population through education, support and reconstruction of, among other things, schools and other buildings.
Volunteer work
On this project you have the option of to choosing whether you want to stay 1 (10 days), 2 or 3 weeks.
Examples of volunteer activities on the Galapagos:
Assist in forest planting projects; harvesting / planting of plant species, depending on the time of year
Maintenance of cabins and structures
Agricultural chores for self-sufficiency
Work with construction or teaching programs at local schools
During the last days of your volunteer program, the following activities are included:
1 night stay at a hostel on the island of San Cristobal (1 week stay)
2 nights stay at a hostel on the island of San Cristobal, with time to explore the island (2 & 3 weeks stay)
Guided tour to the island of Kickers Rock (1 week stay)
Boat trip to and snorkeling at the island of Santa Cruz, overnight stay at hostel (1, 2 & 3 weeks stay)
Boat trip to the island of Isabela, with time to explore the island. Overnight stay at hostel (2 & 3 weeks stay)
Trip to the volcano Sierra Negra on Isabela (2 & 3 weeks stay)
Flight
Flight tickets are not included in the price for our volunteer program.
Your final destination is Quito Airport (UIO) with booked arrival Saturday the same day as your volunteer weeks starts and return ticket should be booked to Tuesday (1 week stay) or Saturday (2 & 3 weeks stay) when your volunteer weeks are completed.
NOTE! It's important that you let us know your travel itinerary before your departure.
Transfer & Orientation
Transfer from Quito Airport to the project and back again from the project to Quito Airport is included in the price of the trip.
The project starts on the Sunday with an orientation, spending the day in Ecuador's capital Quito. The orientation highlight important information about safety. You will also get tips of sightseeing tour of Quito. Included is a guided tour of the city so you can find internet cafes, restaurants, etc. The orientation activities are included in the price of the trip.
Flight to the Galapagos
During the orientation in Quito, you will receive your flight ticket to the Galapagos, as well as detailed information on how to get to the project on the island of San Cristobal (you will pay for this transfer yourself).
On the Monday you,ll fly on to the Galapagos. NOTE! Upon arrival on the Galapagos, you must pay an entry fee (INGALA) of approximately $20, payable in cash.
Book your trip
To book your trip, click on the orange "Book Now" button. You can also start your booking by selecting a start date, marked green, in the calendar. Book via phone on +46 823 9300 or via email at info@theperfectworldtravel.com.
Registration fee
Once you have booked your trip, you will receive a confirmation email from us including an invoice for the registration fee of £200 (or other preferred currency). When you have paid in the registration fee and it has been registered with us, you are formally registered.
NOTE! The registration fee is included in the total price of your trip, which means it will be deducted from your final invoice.
Preparatory Information
Well in advance of your planned departure we'll send you preparatory information, including more detailed information about the project, work schedules, activities and a packing list etc.
Lodging, meals and leisure
LODGING
On the island of San Cristobal, where the volunteer project is located, you live together the other volunteers in a simple volunteer house, with electricity but no internet or telephone access. On the islands of Santa Cruz and Isabela you'll stay in hostels, in either twin or triple rooms, which you share with other volunteers.
MEALS
The volunteer accommodation at San Cristobal includes three meals a day. Hostels on San Cristobal and Santa Cruz include breakfast, and the hostel on Isabela include breakfast and dinner.
WI-FI / INTERNET
In the volunteer accommodation there is no internet access. In Quito there are internet cafes. TIP! You can buy a local SIM card at the airport when you arrive to be able to be online via 3G, when signal is available.
LEISURE
San Cristobal is a quiet and charming island. In your free time you can enjoy both swimming and surfing on beautiful beaches. Playa Mann and Playa de Oro are beaches that are definitely worth a visit!
On the island of Santa Cruz there is a lot to both discover and do. A tip is to visit the Charles Darwin Research Station where you can take part in research conducted on the island. If you would rather sunbathe and swim, there is Tortuga Bay Beach, with crystal clear water. It is also possible to visit the islands of Bartholome, Floreana Island and Santa Fe Island during the day.
The island of Isabela Island has lots of unique animal species and nature to discover, such as saltwater lagoons and mangrove swamps. Isabela also has the magnificent volcano Sierra Negra.
Application form
When you have booked your volunteer program with us, we will send you an application form (together with the registration fee). Fill out the application form and return it to us, we will then forward it to the projekt as basis for your volunteer placement.
Insurance
LIABILITY INSURANCE
Liability insurance is included in the price of your volunteer trip. Liability insurance applies to occasions when you as a private person are required to pay damages for having unintentionally damaged someone or someone's property.
TRAVEL INSURANCE
You, yourself are responsible to ensure that your insurance cover covers illness, injury and theft while you travel and work as a volunteer.
Visa
You, yourself are responsible for applying for and acquiring the required visa for entering the country of your destination. Different visa rules may apply depending on your nationality. Visit the embassy web page for the country of your destination, to find out the accurate visa terms between your resident country and the country where you are travelling.
NOTE! You are required to present a travel insurance certificate for entry to the Galapagos.
Vaccinations
Remember to get vaccinated about a month before your departure. Check with your lokal vaccination center or doctor what vaccinations you need for your travels. We always recommend that you have adequate protection against Hepatitis A and B, Tetanus and Cholera, regardless of destination.
Remember! Circumstances can change rapidly, and epidemics can break out. You are responsible for keeping yourself informed, and also for which vaccination protection you choose.
Pictures from the project