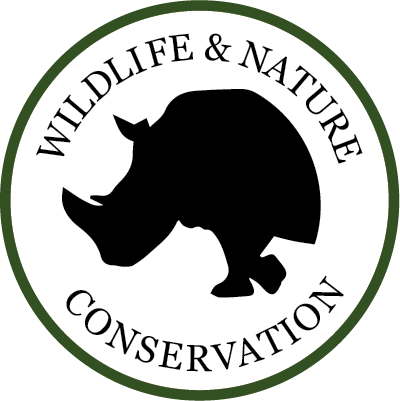 ECUADOR, SOUTH AMERICA
Animal Rescue Center in the Amazon Rainforest
On a bus ride from the capital Quito, the road winds its way along the lush mountains of the Andes through small communities and the views are breathtaking. When you arrive in Puyo, the site of the project at the gate to the rainforest, is even more beautiful. Here you will get to experience the Amazon jungle firsthand and will have the chance to volunteer work with wild animals at the rescue center. At present, there are about 40 animal species in the center, such as capuchin monkeys, spider monkeys, ozelots, polar bears, turtles, capybaras, caimans, macaws and other types of parrots.
Project mission
The project has been run by a local non-governmental organization since 2006. The purpose of the project is to save and care for animals and help them recover in an environment as natural as possible. The goal is to allow the animals to return to the wild if possible.
Volunteer work
The Rescue Center helps wild animals that have been illegally kept captive, kept as exotic pets or been for sale on the black market. The animals often come from horrible conditions and neglect. Here you have the chance to care for the animals, with the goal to let them return to the wild. The animals that can't return to the wild, the center works actively to offer them an environment as natural as possible.
At present, there are about 40 animal species in the center, such as capuchin monkeys, spider monkeys, ozelots, polar bears, turtles, capybaras, caimans, macaws and other types of parrots. New animals arrive regularly. Staff and volunteers mainly ensure that the animals eat and drink as they should, but also work to improve and restore the center.
Examples of volunteer activities:
Prepare the animals' food
Daily feeding of the animals and cleaning of their enclosures
Assist in the construction of improved housing for the animals and the center as a whole
Care for and take care of the animals
Report to superiors in case of deviations regarding the animals
Your working hours will be Monday to Friday 8:00 am to 5:00 pm, and Saturday mornings when you help to feed the animals.
Flight
Flight tickets are not included in the price for our volunteer program.
Your final destination is Quito Airport (UIO) with booked arrival Sunday when your volunteer weeks start and return ticket should be booked to Sunday when your volunteer weeks are completed.
NOTE! It's important that you let us know your travel itinerary before your departure.
Transfer & Orientation
A coordinator from the project will pick you up at the airport in Quito. You'll spend the first night in Quito (included in the price of the trip) and the next day you'll take a bus to the project in Puyo. The bus journey takes just over 5 hours, and you pay for it yourself. The same applies on the way back, you are also responsible for your own transport between Quito's bus station and the airport on the way home.
Your stay starts with an introduction to your time as a volunteer. You will receive information about the volunteer program and how you can contribute to the work, about the Latin American culture, personal safety and more.
Book your trip
To book your trip, click on the orange "Book Now" button. You can also start your booking by selecting a start date, marked green, in the calendar. Book via phone on +46 823 9300 or via email at info@theperfectworldtravel.com.
Registration fee
Once you have booked your trip, you will receive a confirmation email from us including an invoice for the registration fee of £200 (or other preferred currency). When you have paid in the registration fee and it has been registered with us, you are formally registered.
NOTE! The registration fee is included in the total price of your trip, which means it will be deducted from your final invoice.
Preparatory Information
Well in advance of your planned departure, we'll send you preparatory information including more detailed information about the project, work schedules, activities and a packing list etc.
Lodging, meals and leisure
LODGING
The center welcomes 14–16 volunteers from all over the world. You live in a so-called cabañas (small wooden house), which is shared by four volunteers. The houses have beds with sheets, and there is an adjoining toilet and shower but no hot water. It may be possible to leave laundry to nearby residents, who will wash them for a small fee.
The center is located in the middle of the rainforest and 900 metres above sea level. The high position provides a pleasant climate with temperatures between 18–24°C. The rainiest months are December to March, but a proper rain shower in the afternoon is not uncommon all year round, which is a nice break from the hot sun.
MEALS
Meals are included from Monday morning to Saturday morning. Lunch and dinner are served, but you prepare your own breakfast.
WI-FI / INTERNET
There is no internet access at the volunteer accommodation. There are internet cafes in Quito. TIP! You can buy a local SIM card at the airport when you arrive to be able to be online via 3G, when signal is available.
LOCAL TRANSPORT
To get to Puyo there are regular bus services and also taxis.
LEISURE
When you aren't volunteer working, you are free to explore the surroundings on your own or simply take it easy and just enjoy life! You can explore the rainforest with its waterfalls, head into Puyo for fun activities, or head to other nearby towns such as Baños, an idyllic town that offers adventure activities among other things.
Application form
When you have booked your volunteer program with us, we will send you an application form (together with the registration fee). Fill out the application form and return it to us so that we can then forward it to the project as the basis for your volunteer placement.
Insurance
LIABILITY INSURANCE
Liability insurance is included in the price of your volunteer trip. Liability insurance applies to occasions when you as a private person are required to pay damages for having unintentionally damaged someone or someone's property.
TRAVEL INSURANCE
You have sole responsibility to ensure that your insurance covers illness, injury and theft while you travel and work as a volunteer.
Visa
You have sole responsibility for applying for and acquiring the required visa for entering the country of your destination. Different visa rules may apply depending on your nationality. Visit the embassy web page for the country of your destination, to find out the accurate visa terms between your resident country and the country where you are travelling.
Vaccinations
Remember to get vaccinated about a month before your departure. Check with your local vaccination center or doctor which vaccinations you need for your travels. We always recommend that you have adequate protection against Hepatitis A and B, Tetanus and Cholera, regardless of destination.
Remember! Circumstances can change rapidly, and epidemics can break out. You are responsible for keeping yourself informed, and also for which vaccination protection you choose.
Pictures from the project