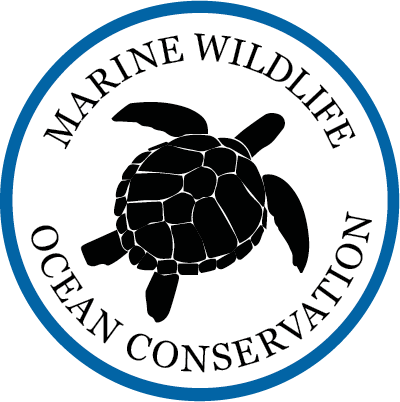 INDONESIA, SOUTHEAST ASIA
Sea Turtle Conservation project on the island of Nusa Penida off Bali
This wonderful marine project for sea turtles is located on the charming island of Nusa Penida, a short boat ride from the mainland of Bali. Here you live in a wonderfully beautiful environment, close to lukewarm dips in the Indian Ocean, and many exciting sights. As a volunteer, you'll help collect important data of the turtle population on Nusa Penida. You'll also care for the turtles and keep their pools clean. During your volunteer trip to amazing Bali, you'll experience an amazing culture while helping sea turtles, and meet local children who want to learn English.
Project mission
The project's mission is to monitor, identify different species and preserve the sea turtles in the Nusa Penida area. They also work with monitoring to ensure that turtle hatchlings reach the ocean safely.
Volunteer work
Sea turtles don't build nests and lay eggs all year round, so depending on what time of year you are at the project your tasks may vary.
Examples of volunteer activities:
Identify different species of turtles
Collect eggs
Make sure that turtles hatchlings get to the ocean safely
Keep the turtle pools clean
Maintenance work of the center
If given the opportunity, teach English at a local school
Working hours can vary from week to week, depending on how many volunteers are on the project. You usually work in the morning, 9:00 am to 11:00 am – cleaning the turtle pools, washing turtles and feeding them. In the afternoon, 2:00 pm to –4:00 pm – the tasks are beach clean-ups, collecting seagrass or teaching at school.
The work with the turtles is not heavy, most important is that they receive care. At the local schools you are a valuable resource, as English knowledge will contribute to better future opportunities for students.
Flight
Flight tickets are not included in the price for our volunteer program.
Your final destination is Bali with booked arrival Sunday between 6:00 am – 6:00 pm, the day before your volunteer weeks starts. Your return ticket should be booked to Saturday, the day after your volunteer weeks are completed.
NOTE! It's important that you let us know your travel itinerary before your departure.
Transfer
You will be picked up at the airport by staff from the project. Transfer back to the airport, when your volunteer weeks are over, you are responsible for yourself
Orientation Week / Day
You can choose to start your volunteer weeks with an exciting introduction week in the city of Ubud in Bali – included in the price of the trip.

If you choose not to have a full week's introduction, you will instead take part in an introduction day at Nusa Penida, that gives you an insight into the Balinese culture, the surroundings and your new accommodation.
Book your trip
To book your trip, click on the orange "Book Now" button. You can also start your booking by selecting a start date, marked green, in the calendar. Book via phone on +46 823 9300 or via email at info@theperfectworldtravel.com.
Registration fee
Once you have booked your trip, you will receive a confirmation email from us including an invoice for the registration fee of £200 (or other preferred currency). When you have paid in the registration fee and it has been registered with us, you are formally registered.
NOTE! The registration fee is included in the total price of your trip, which means it will be deducted from your final invoice.
Preparatory Information
Well in advance of your planned departure we'll send you preparatory information, including more detailed information about the project, work schedules, activities and a packing list etc.
Lodging, meals and leisure
LODGING
You'll live, with other volunteers from all over the world, at a volunteer center both during the introduction in Ubud and during your volunteer weeks at Nusa Penida.
MEALS
You'll be served three meals of local food on weekdays; breakfast, lunch and dinner. And on weekends, breakfast and dinner are served.
WI-FI / INTERNET
TIP! You can buy a local SIM card at the airport when you arrive to be able to be online via 3G, when signal is available.
LEISURE
At your free time, evenings and weekends, you can explore the surroundings and discover Nusa Penida and Bali. At Nusa Penida you will not find all the comfort we are used to, but in exchange you'll have a wonderful beach right outside the door. Bali offers different types of activities; maybe you have been thinking about learning to surf, or maybe get a diving certificate, why not do it in Bali and get an additional memory from your volunteer trip.


Application form
When you have booked your volunteer program with us, we will send you an application form (together with the registration fee). Fill out the application form and return it to us, we will then forward it to the projekt as basis for your volunteer placement.
Insurance
LIABILITY INSURANCE
Liability insurance is included in the price of your volunteer trip. Liability insurance applies to occasions when you as a private person are required to pay damages for having unintentionally damaged someone or someone's property.
TRAVEL INSURANCE
You, yourself are responsible to ensure that your insurance cover covers illness, injury and theft while you travel and work as a volunteer.
Visa
You, yourself are responsible for applying for and acquiring the required visa for entering the country of your destination. Different visa rules may apply depending on your nationality. Visit the embassy web page for the country of your destination, to find out the accurate visa terms between your resident country and the country where you are travelling.
Vaccinations
Remember to get vaccinated about a month before your departure. Check with your lokal vaccination center or doctor what vaccinations you need for your travels. We always recommend that you have adequate protection against Hepatitis A and B, Tetanus and Cholera, regardless of destination.
Remember! Circumstances can change rapidly, and epidemics can break out. You are responsible for keeping yourself informed, and also for which vaccination protection you choose.
Pictures from the project