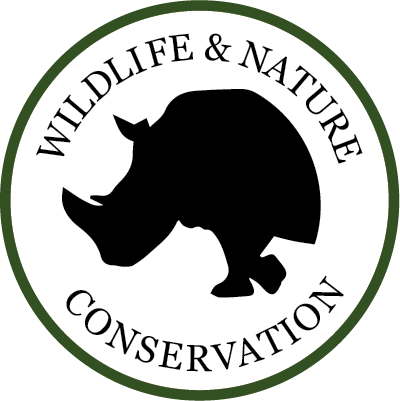 THAILAND, SOUTHEAST ASIA
Rescue Centre for injured Wild Animals in Thai Mai Ruak
Thailand offers fantastic natural environments with exuberant wildlife, fascinating cultures and enormous hospitality. At this animal project in Thai Mai Ruak, you'll be involved in the work of rehabilitating animals for a life back in the wild again. The animals that come here have either lived as illegal exotic pets or injured themselves in the wild. The rescue and rehabilitation centre is a temporary home for Macaques, Gibbon Monkeys, both small and large wild Cats, Crocodiles, Exotic Birds and Moon Bears. At the centre, there are also two dog packs that the volunteers take turns taking care of. In the national park where the centre is located, there is also a rehabilitation centre for Asian elephants. During your volunteer weeks, you have the opportunity to participate in the work at the elephant centre.
Project mission
The project started in 2001 with the mission of helping wild animals who had lived as illegal exotic pets or injured themselves in the wild. Often the animals arrive at the centre from horrible conditions and neglect. The project cares for and rehabilitates the animals with the aim of returning them to the wild, or giving them a life in as natural habitats as possible at the centre. The project also works to spread knowledge about the importance of biodiversity and ecological contexts.
Volunteer work
Staff and volunteers main tasks are to provide the animals with food and ensure that they get enough fluids. You work six days a week from morning to evening (approx. 6:00 pm), with a longer lunch break included. Which day of the week you'll have off, you choose yourself when you are on site at the centre.
Examples of volunteer activities:
Feed the animals
Keep the animal enclosures clean
Assist in the construction of nests and enclosures for the animals
Maintenance of the centre in general
Assist the keepers in the care of the animals
Work with forest replanting
Lecture and educate school students who visit the centre
Flight
Flight tickets are not included in the price for our volunteer program.
Your final destination is Bangkok with booked arrival Sunday between 5:30 am and 2:00 pm, the day before your volunteer weeks starts.If you arrive after 2:00 pm you need to arrange an overnight stay in Bangkok on your own.
Your return ticket should be booked to Saturday or Sunday after your volunteer weeks are completed.
NOTE! It's important that you let us know your travel itinerary before your departure.
Transfer and orientation
At the airport staff from the project meet you. You'll then travel to the project, about 2–4 hours journey from Bangkok depending on traffic. Transfer from the project to the airport before your return trip you arrange yourself.
Your volunteer weeks start with an introduction to Thai customs and preparations for your time on the project.
Book your trip
To book your trip, click on the orange "Book Now" button. You can also start your booking by selecting a start date, marked green, in the calendar. Book via phone on +46 823 9300 or via email at info@theperfectworldtravel.com.
Registration fee
Once you have booked your trip, you will receive a confirmation email from us including an invoice for the registration fee of £200 (or other preferred currency). When you have paid in the registration fee and it has been registered with us, you are formally registered.
NOTE! The registration fee is included in the total price of your trip, which means it will be deducted from your final invoice.
Preparatory Information
Well in advance of your planned departure we'll send you preparatory information, including more detailed information about the project, work schedules, activities and a packing list etc.
Lodging, meals and leisure
LODGING
You live in small bungalows with simple rooms shared by 2–4 volunteers. All bungalows have a bathroom with western toilet and cold-water shower. At the main building there are also extra rooms, which share a bathroom and toilet. All rooms have a fan.
In the main building there is a common living room with TV and DVD player if you want to watch movies and hang out with the other volunteers.
MEALS
Three meals a day are included. Lunch and dinner are prepared by Thai chefs, mainly Thai dishes. Vegetarian / vegan, lactose and gluten free alternatives can be arranged. NOTE! This must be notified before departure. However, if you are allergic to nuts, the project can unfortunately not guarantee that the food doesn't contain nuts.
WI-FI / INTERNET
In the nearest village, about 10 minute walk from the project, there are three Internet Cafes with a good connection. TIP! You can buy a local SIM card at the airport when you arrive to be able to be online via 3G, when signal is available.
LEISURE
On your day off, you are free to explore Thailand on your own. If you want to make excursions, the project coordinator will be happy to help you with tips on destinations and activities. For those who want to enjoy sunbathing and swimming, the seaside resorts of Hua Hin and Cha Am are about an hour's drive from the project.
You can visit Thailand's largest national park Kaeng Krachan, about 40 kilometres away, to enjoy the sunset from one of the on-site restaurants. A really cool experience is a full day excursion to Kuiburi National Park, to walk around the park to look for some of the 230 wild elephants that live there.
The nearest village is about 10 minute walk from the project. Here you'll find some shops where you can buy snacks and drinks and three Internet Cafes with a good connection. Every Monday and Sunday there is an evening market in the village, on which you can buy food, clothes and other small things.
Application form
When you have booked your volunteer program with us, we will send you an application form (together with the registration fee). Fill out the application form and return it to us, we will then forward it to the projekt as basis for your volunteer placement.
Insurance
LIABILITY INSURANCE
Liability insurance is included in the price of your volunteer trip. Liability insurance applies to occasions when you as a private person are required to pay damages for having unintentionally damaged someone or someone's property.
TRAVEL INSURANCE
You, yourself are responsible to ensure that your insurance cover covers illness, injury and theft while you travel and work as a volunteer.
Visa
You, yourself are responsible for applying for and acquiring the required visa for entering the country of your destination. Different visa rules may apply depending on your nationality. Visit the embassy web page for the country of your destination, to find out the accurate visa terms between your resident country and the country where you are travelling.
Vaccinations
Remember to get vaccinated about a month before your departure. Check with your lokal vaccination center or doctor what vaccinations you need for your travels. We always recommend that you have adequate protection against Hepatitis A and B, Tetanus and Cholera, regardless of destination.
Remember! Circumstances can change rapidly, and epidemics can break out. You are responsible for keeping yourself informed, and also for which vaccination protection you choose.
Pictures from the project