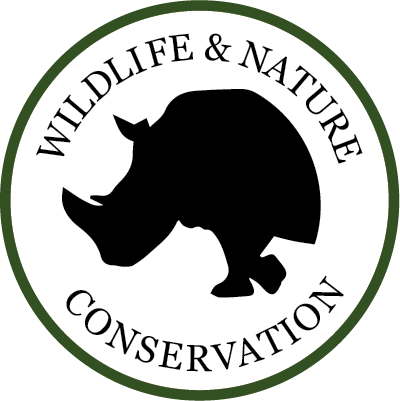 AUSTRALIA, OCEANIA
Rescue Center for Injured and Orphaned Animals
Every year, hundreds of thousands of native Australian animal species suffer injuries, diseases or become orphans. And not nearly enough volunteers to help and assist at the rescue projects. In southeastern Australia at Stanley State Forest – a beautiful wooded area with abundant vegetation and magnificent wildlife – you'll find this rescue center for injured and orphaned animals. Here, your contribution is extremely valuable. It's an intensive job to feed and take care of small baby animal, and the project need more "surrogate parents" to care for the young orphans.
Project mission
The Wildlife Rescue Center was founded over 30 years ago, and is one of Australia's largest private animal organizations. Since the project is run privately it does not receive any financial support from the government. Thanks to volunteers, the organization can continue to rescue and rehabilitate sick, injured and orphaned animals. With love and care, the animals regain their health and are returned to their natural habitat.
Volunteer work
As a volunteer, you play an important role in the work of rescuing and caring for the orphaned animals. But at the center you'll not only gain new knowledge and help animals in need, you'll also make new friends from all over the world.
Examples of volunteer activities:
Bottle feeding the animals, every four hours
Develop the animals' skills and opportunities to master their basic needs
Assist with animal rescues and emergency calls
Clean and repair fences
Collect grass, leaves and apples and other food for the animals
Keep the volunteer accommodation tidy and clean
Assist in administration connected to the organization and engage communities through fundraisers
Night bottle feedings of animal babies (you get to sleep in the next morning)
You'll work 5 days a week with two days off, if you do not want to work more days voluntarily.
Be prepared, it can get very hot in this part of Australia, and tasks include hiking in the woods and on the grounds to find food for the center.
Flight
Flight tickets are not included in the price for our volunteer program.
Your destination is Melbourne or Sydney with planned arrival on the project Thursday when  your volunteer weeks starts. If you choose to fly to Melbourne, take a train or bus to Beechworth. If you land in Sydney, take a domestic flight to Albury and then a bus to Yackandandah.
Your return ticket should be booked to Sunday when your volunteer weeks are completed.
NOTE! It's important that you let us know your travel itinerary before your departure.
Transfer
The local coordinator of the project will assist in your transfer from the local point of arrival (Yakandandah or Beechworth) to the volunteer center. Transfer before your departure home, you have to arrange on your own.
Book your trip
To book your trip, click on the orange "Book Now" button. You can also start your booking by selecting a start date, marked green, in the calendar. Book via phone on +46 823 9300 or via email at info@theperfectworldtravel.com.
Registration fee
Once you have booked your trip, you will receive a confirmation email from us including an invoice for the registration fee of £200 (or other preferred currency). When you have paid in the registration fee and it has been registered with us, you are formally registered.
NOTE! The registration fee is included in the total price of your trip, which means it will be deducted from your final invoice.
Preparatory Information
Well in advance of your planned departure we'll send you preparatory information, including more detailed information about the project, work schedules, activities and a packing list etc.
Lodging, meals and leisure
LODGING
You live in a shared cabin, with room for four volunteers. To save electricity, it's turned off during the day but in the evenings turned back on again, to power on lights, charge mobile phones and computer. The centre is also economical with water, so remember to take quick showers.
MEALS
Breakfast, lunch and dinner are included but all volunteers jointly help to prepare the food and clean up after meals. If you want snacks, you can buy them at the local store near the center.
WI-FI / INTERNET
There is no internet at the center, but you can find wifi connection when visiting the local town. TIP! You can buy a local SIM card at the airport when you arrive to be able to be online via 3G, when signal is available.
LEISURE

There won't be much time left for leisure on this project as there is always a lot to do at the center and rescue efforts are made almost every day. Most volunteers only take the trip into town in for project-related tasks.
Many volunteers choose to prolong their stay in the area after the volunteer weeks are completed, and you don't have to travel far to experience what the region has to offer. There is a lot to discover in nearby natural areas, forests and cities and
Rent a car and take the Forest Drive, which is lined with old mine shafts and tunnels. At the Albury Tourist Office you can get a permit to carry out mining work and make an attempt to find gold. Who knows, you may be lucky! Another way to experience the mines is to book a guided tour of one of the mines, which opened as early as 1867.
To the northwest you will find the spectacular Beechworth Forest, located in the valley of the Victorian Alps.
Application form
When you have booked your volunteer program with us, we will send you an application form (together with the registration fee). Fill out the application form and return it to us, we will then forward it to the projekt as basis for your volunteer placement.
Insurance
LIABILITY INSURANCE
Liability insurance is included in the price of your volunteer trip. Liability insurance applies to occasions when you as a private person are required to pay damages for having unintentionally damaged someone or someone's property.
TRAVEL INSURANCE
You, yourself are responsible to ensure that your insurance cover covers illness, injury and theft while you travel and work as a volunteer.
Visa
You, yourself are responsible for applying for and acquiring the required visa for entering the country of your destination. Different visa rules may apply depending on your nationality. Visit the embassy web page for the country of your destination, to find out the accurate visa terms between your resident country and the country where you are travelling.
Vaccinations
Remember to get vaccinated about a month before your departure. Check with your lokal vaccination center or doctor what vaccinations you need for your travels. We always recommend that you have adequate protection against Hepatitis A and B, Tetanus and Cholera, regardless of destination.
Remember! Circumstances can change rapidly, and epidemics can break out. You are responsible for keeping yourself informed, and also for which vaccination protection you choose.
Pictures from the project