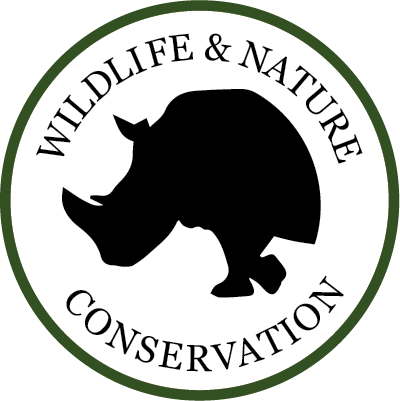 AUSTRALIA, OCEANIA
Rehabilitation Centre for Injured and
Orphaned Bats
At Atherton Tablelands in the tropical rainforest of northern Queensland this Rehabilitation Center for Bats is located in a valley covered with natural gardens. In this incredibly beautiful environment, you'll participate in both the work of caring for bats (flying foxes) and preserving their habitat – the endangered rainforest Mabi Forest. A rainforest characterized by its 45 metre high trees and tree kangaroos. In human progress the rainforest is replaced by houses and roads, and the ecosystems are disturbed and habitats disappear. Which affect the bats hard and leaves lots of little bats orphaned.
Project mission
The project is a municipal group that works to preserve bats (flying foxes) and their habitats through research and education. The centre provides care and rehabilitation for injured and orphaned bats in order to return to the wild.
Volunteer work
Your volunteer activities vary depending on the time of year you travel:
March to October is the busiest period, when lots of orphaned bats need care. Your tasks will be to care for, feed and keep clean. Expect to work many hours.
April to June is usually a calmer period, as bats have now been prepared and released. There are about 100 bats that are permanent residents at the project, that always need care.
July to September is the tourist season and involves busy afternoons at the visitor centre. During this period, rescue calls are also made to help bats that are stuck in fences, among other things.
Flight
Flight tickets are not included in the price for our volunteer program.
Your final destination is Cairns with booked arrival before 8 pm the same day as your volunteer weeks starts and return ticket should be booked to the weekend when your volunteer weeks are completed.
NOTE! It's important that you let us know your travel itinerary before your departure.
Transfer & Orientation
Staff from the project will meet you at the airport for transfer to the project. Your stay starts with a brief introduction about the project and your volunteer work. You arrange transfer to the airport on your own.
Book your trip
To book your trip, click on the orange "Book Now" button. You can also start your booking by selecting a start date, marked green, in the calendar. Book via phone on +46 823 9300 or via email at info@theperfectworldtravel.com.
Registration fee
Once you have booked your trip, you will receive a confirmation email from us including an invoice for the registration fee of £200 (or other preferred currency). When you have paid in the registration fee and it has been registered with us, you are formally registered.
NOTE! The registration fee is included in the total price of your trip, which means it will be deducted from your final invoice.
Preparatory Information
Well in advance of your planned departure we'll send you preparatory information, including more detailed information about the project, work schedules, activities and a packing list etc.
Lodging, meals and leisure
LODGING
There are different options accommodation on the project, such as indoors or in large tents outdoors. It depends on how many volunteers are on site at one time. Due to the warm climate, you usually sleep outdoors. The project is located in the tropical parts of Australia, but at an altitude of 820 metres which makes the climate a little more pleasant and not very hot.
MEALS
Meals are included in the price of the trip. Breakfast and lunch you prepare on your own. Dinners are prepared and enjoyed together. There are options for vegetarians.
WI-FI / INTERNET
There is free internet on the project, so you can skype and email loved ones. TIP! You can buy a local SIM card at the airport when you arrive to be able to be online via 3G, when signal is available.
LEISURE
In your free time you can take the opportunity to explore the local area, markets, walking trails and places where you can take a swim. There is also a place for cheap car rental, if you want to rent an old car to explore the surroundings a bit further away. NOTE! Do not forget to bring your driver's license.
Application form
When you have booked your volunteer program with us, we will send you an application form (together with the registration fee). Fill out the application form and return it to us, we will then forward it to the projekt as basis for your volunteer placement.
Insurance
LIABILITY INSURANCE
Liability insurance is included in the price of your volunteer trip. Liability insurance applies to occasions when you as a private person are required to pay damages for having unintentionally damaged someone or someone's property.
TRAVEL INSURANCE
You, yourself are responsible to ensure that your insurance cover covers illness, injury and theft while you travel and work as a volunteer.
Visa
You, yourself are responsible for applying for and acquiring the required visa for entering the country of your destination. Different visa rules may apply depending on your nationality. Visit the embassy web page for the country of your destination, to find out the accurate visa terms between your resident country and the country where you are travelling.
Vaccinations
Remember to get vaccinated about a month before your departure. Check with your lokal vaccination center or doctor what vaccinations you need for your travels. We always recommend that you have adequate protection against Hepatitis A and B, Tetanus and Cholera, regardless of destination.
Remember! Circumstances can change rapidly, and epidemics can break out. You are responsible for keeping yourself informed, and also for which vaccination protection you choose.
Pictures from the project