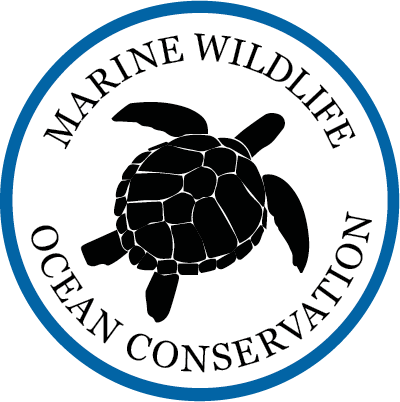 AUSTRALIA, OCEANIA
Sea Turtle Rehabilitation on the Great Barrier Reef
At this marine project on Australia's beautiful northeast coast, you will spend your days among sea turtles in the animal-rich waters of the Great Barrier Reefs . You will live in a tropical paradise, volunteer at a rehabilitation center for sea turtles and get the opportunity to experience and explore the Great Barrier Reef. This natural icon, our planet's largest living organism which can be seen from space, stretches over 2,000 kilometers along the coast of Queensland. The reef is the world's largest coral reef and is the home to thousands of marine animals, fish, plant species and 600 different species of coral.
Project mission
The project's mission is primarily to save and rehabilitate sea turtles in need, but also works with spreading knowledge and creating commitment in society to protect the turtles' future survival.
Volunteer work
As a volunteer, you will be part of the rehabilitation center's day to day work to save and rehabilitate sea turtles. The center treats sick and injured sea turtles that have been rescued from the Great Barrier Reef. The animals may have been exposed to injuries from boats, or mistaken ocean plastic for food, which can lead to "floaters disease", among other things. The disease creates gas formations in the turtle's body thanks to plastics stuck in their digestive system, these gas formations lead to the turtle no longer being able to dive into the depths to obtain food and eventually starve to death.
Flight
Flight tickets are not included in the price for our volunteer program.
Your final destination is Cairns with booked arrival Sunday between 8:00 am and 8:00 pm as your volunteer weeks starts and return ticket should be booked to Monday when your volunteer weeks are completed.
NOTE! It's important that you let us know your travel itinerary before your departure.
Transfer & Orientation
You are responsible for the transfer from Cairns Airport to the Centre of Cairns on arrival, and back again for your return trip.
Your stay begins with a brief orientation with an introduction to the project and your volunteer work.
Book your trip
To book your trip, click on the orange "Book Now" button. You can also start your booking by selecting a start date, marked green, in the calendar. Book via phone on +46 823 9300 or via email at info@theperfectworldtravel.com.
Registration fee
Once you have booked your trip, you will receive a confirmation email from us including an invoice for the registration fee of £200 (or other preferred currency). When you have paid in the registration fee and it has been registered with us, you are formally registered.
NOTE! The registration fee is included in the total price of your trip, which means it will be deducted from your final invoice.
Preparatory Information
Well in advance of your planned departure we'll send you preparatory information, including more detailed information about the project, work schedules, activities and a packing list etc.
Lodging, meals and leisure
LODGING
In Cairns you are accommodated in a hostel, in a 6-bed room. You either share the room with people of the same gender or stay in a mixed dorm. Accommodation is very nice with a communal pool for guests to cool off in, and you can always find someone to get acquainted with. Pleasant activities are offered such as barbecue evenings.
You can also choose to:
Stay in your own room, for an extra charge.
Travel with this project without the cost of the included accommodation.
Please contact us if you want to stay in your own room or if you want to arrange your own accommodation.
WI-FI / INTERNET
Free wi-fi is available at the lodging. TIP! You can buy a local SIM card at the airport when you arrive to be able to be online via 3G.
LEISURE
There is plenty to see and do in this lively part of Australia, so please feel free to spend a few extra days exploring the surroundings on your own, before or after your volunteer weeks.
Cairns and its surrounding area has dive sites, Fitzroy Island National Park, kayaking, hiking, sailing, shopping, skydiving, hot springs, beaches, lakes, wildlife, nightclubs and award-winning restaurants and much more. Just outside Cairns are vast tropical rainforests rich of wildlife. Cairns is simply the best place to experience the tropical lifestyle.
Application form
When you have booked your volunteer program with us, we will send you an application form (together with the registration fee). Fill out the application form and return it to us, we will then forward it to the project as basis for your volunteer placement.
Insurance
LIABILITY INSURANCE
Liability insurance is included in the price of your volunteer trip. Liability insurance applies to occasions when you as a private person are required to pay damages for having unintentionally damaged someone or someone's property.
TRAVEL INSURANCE
You have sole responsibility to ensure that your insurance covers illness, injury and theft while you travel and work as a volunteer.
Visa
You have sole responsibility for applying for and acquiring the required visa for entering the country of your destination. Different visa rules may apply depending on your nationality. Visit the embassy web page for the country of your destination, to find out the accurate visa terms between your resident country and the country where you are travelling.
Vaccinations
Remember to get vaccinated about a month before your departure. Check with your local vaccination center or doctor which vaccinations you need for your travels. We always recommend that you have adequate protection against Hepatitis A and B, Tetanus and Cholera, regardless of destination.
Remember! Circumstances can change rapidly, and epidemics can break out. You are responsible for keeping yourself informed, and also for which vaccination protection you choose.
Pictures from the project