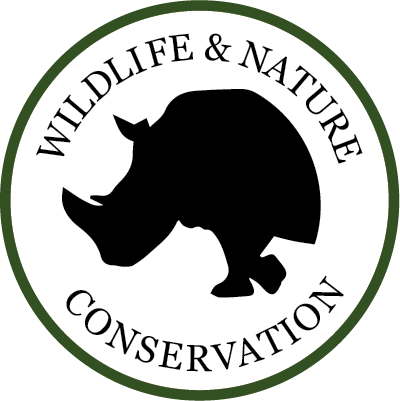 AUSTRALIA, OCEANIA
Rescue Centre for Wallabies, Wombats and other Native Animals
A short distance inland from the east coast of Queensland in a remote area outside Mount Larcom you'll find this animal project that works to secure the endangered populations of the area's unique native animal species. At the centre you'll be part of the work of caring for sick and injured wild animals, whom when they are recovered are released into the wild again. The project also works with education and nature and environmental protection. At the animal rescue centre, you'll take care of bridled nail-tail wallabies, northern and southern hairy-nosed wombats, possums, koalas, kangaroos, and native lizards, snakes and birds.
Project mission
The main mission of the projects is the conservation of endangered native animal species. The organization is involved in various breeding, research and education programs and collaborates with the authorities, universities and zoological institutions in its research work on Australian wildlife. The center also provides care for injured, sick and orphaned animals through their rescue and rehabilitation programs. The project highlights the importance of preserving a healthy natural environment to ensure the survival and prosperity of native species.
Volunteer work
As a volunteer at the center, you'll take part of the treatment of about a hundred animals. You'll be involved in the care of the animals, and be in direct contact with them depending on the task you have been assigned, handling animals will not always be part of your daily chores. You volunteer 5 days a week. The working days are divided into morning and afternoon shifts, plus some night shifts.
Examples of volunteer activities:
Prepare food and feed the animals
Clean up animal enclosures
Keep the project area clean
Extension of new fences
Harvest food for the animals
Plant trees and crops
Assist in rescuing or releasing animals
Health checks on wild wallabies
Engage in community educational events about environmental and animal care
If you have a background as a painter, builder, floor layer, plumber, chef or other practical work it can be very valuable for the project.
Flight
Flight tickets are not included in the price for our volunteer program.
Your destination is Brisbane with booked arrival Monday with a connecting flights to Gladstone. Plan your arrival to Gladstone to between 8:00 am and 6:00 pm to be able catch the included transfer to the project, otherwise transfer will cost extra.
Your return ticket should be booked to Monday when your volunteer weeks are completed. As it takes some time to travel from the project to the airport in Brisbane, we recommend that you book an evening flight.
NOTE! It's important that you let us know your travel itinerary before your departure.
Transfer & Orientation
Staff from the project will meet you at Gladstone Airport for transfer to the project. Make sure you are in Gladstone between 8:00 am and 6:00 to catch the included transfer, otherwise transfer will cost extra. You arrange transfer for returning trip on your own.
Your stay starts with a brief introduction to the project and your volunteer work.
Book your trip
To book your trip, click on the orange "Book Now" button. You can also start your booking by selecting a start date, marked green, in the calendar. Book via phone on +46 823 9300 or via email at info@theperfectworldtravel.com.
Registration fee
Once you have booked your trip, you will receive a confirmation email from us including an invoice for the registration fee of £200 (or other preferred currency). When you have paid in the registration fee and it has been registered with us, you are formally registered.
NOTE! The registration fee is included in the total price of your trip, which means it will be deducted from your final invoice.
Preparatory Information
Well in advance of your planned departure we'll send you preparatory information, including more detailed information about the project, work schedules, activities and a packing list etc.
Lodging, meals and leisure
LODGING
You live in a dormitory with single beds, shared bathroom and kitchen. Bed linen and laundry facilities are available on site.
MEALS
All meals are included in the price of the trip. Breakfast and lunch you make yourself from the ingredients in the kitchen. Dinner is prepared by the staff at the centre and is usually enjoyed with other volunteers in the group. Vegan and vegetarian options are can be offered.
For snacks, we recommend that you bring your own, as the nearest store is about 10 minutes away by car.
WI-FI / INTERNET
There is no internet at the accommodation, but you will find many internet cafes in Mount Larcom. TIP! You can buy a local SIM card at the airport when you arrive to be able to be online via 3G, when signal is available.
LEISURE
In your free time you have the opportunity to explore the surroundings. A few minutes from the centre you'll find Gladstone's most famous landmark - Mount Larcom. Here you can take on the challenge of climbing to the top at 632 meters above sea level. It may take a few hours but is well worth the effort, the view from the top over the mainland, the harbor in Gladstone and the islands on the Great Barrier Reef are absolutely stunning.
Gladstone and the surrounding area offers lots of activities. Along the beach in Gladstone you'll find Spinnaker Park, with hiking trails to discover or why not arrange a classic Australian "Barbie" (barbecue) in the beautiful park areas. And a swim from one of the park's beaches is recommended. Gladstone is also known for its fresh seafood, crabs in particular. You can also take a boat trip to Heron Island or Wilson Island to experience the Great Barrier Reef, where you can swim, snorkel or dive surrounded by turtles and colourful fish or just enjoy the tranquility.
Once a week, staff and volunteers travel to Gladstone to replenish supplies and look around the city.
Application form
When you have booked your volunteer program with us, we will send you an application form (together with the registration fee). Fill out the application form and return it to us, we will then forward it to the projekt as basis for your volunteer placement.
Insurance
LIABILITY INSURANCE
Liability insurance is included in the price of your volunteer trip. Liability insurance applies to occasions when you as a private person are required to pay damages for having unintentionally damaged someone or someone's property.
TRAVEL INSURANCE
You, yourself are responsible to ensure that your insurance cover covers illness, injury and theft while you travel and work as a volunteer.
Visa
You, yourself are responsible for applying for and acquiring the required visa for entering the country of your destination. Different visa rules may apply depending on your nationality. Visit the embassy web page for the country of your destination, to find out the accurate visa terms between your resident country and the country where you are travelling.
Vaccinations
Remember to get vaccinated about a month before your departure. Check with your lokal vaccination center or doctor what vaccinations you need for your travels. We always recommend that you have adequate protection against Hepatitis A and B, Tetanus and Cholera, regardless of destination.
Remember! Circumstances can change rapidly, and epidemics can break out. You are responsible for keeping yourself informed, and also for which vaccination protection you choose.
Pictures from the project